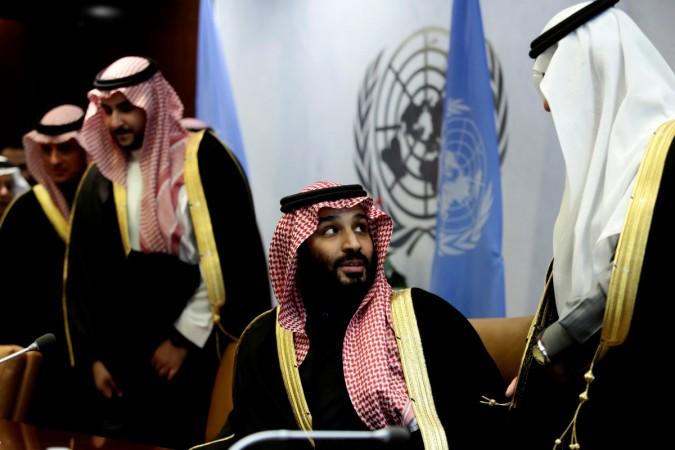 Saudi Arabia, along with many other countries, does not recognize Israel and has always avoided diplomatic relations with the Jewish state. However, marking a major shift in its stance, Saudi crown prince Mohammed bin Salman recently voiced his opinion on Israel.
In an exclusive interview with an American magazine, he said that Israelis have the "right to have their own land," and said that nations must have normal relations.
"I believe the Palestinians and the Israelis have the right to have their own land. But we have to have a peace agreement to assure the stability for everyone and to have normal relations," Salman told The Atlantic.
On his two-week visit to the United States, the Saudi crown prince also spoke on the future of the Middle East, including strengthening relations between Tel Aviv and Riyadh. The two nations share similar interests when it comes to countering a common Iranian threat.
"There are a lot of interests we share with Israel and if there is peace, there would be a lot of interest between Israel and the Gulf Cooperation Council countries," the 32-year-old heir to the Saudi throne was quoted as saying by The Atlantic.
Recently, Saudi Arabia had permitted Air India to use its airspace to fly between New Delhi and Tel Aviv in Israel. The historic move boosted Israel's attempts to enhance its relationship with the Kingdom as Saudi had never allowed an Israeli aircraft to fly over its airspace for almost 70 years, Haaretz reported.
Salman further spoke about the kingdom's enemies in the form of "triangle of evil." He later described the triangle as Iran, the 'Muslim Brotherhood' and Sunni terror groups like Al-Qaeda and ISIS.
Opening up about his dislike for the Iranian supreme leader, Salman said that German dictator Adolf Hitler was much better than Ayatollah Ali Khamenei. "I believe the Iranian supreme leader makes Hitler look good. Hitler didn't do what the supreme leader is trying to do. Hitler tried to conquer Europe. The supreme leader is trying to conquer the world."