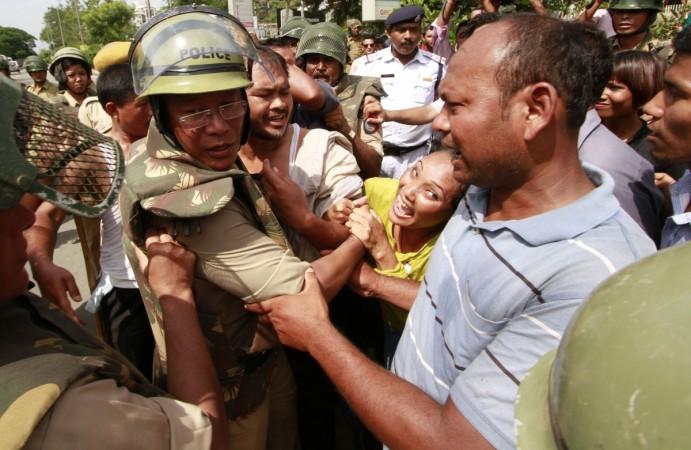 Curfew in Nagaland's capital Dimapur, which witnessed a grim situation with the lynching of a rape accused, will be reimposed from 3 pm today after it was relaxed for few hours from 6 am this morning.
However, internet and SMS services still remains banned so that the video of the lynched man is not circulated, reported Firstpost. Additionally, schools, government and private offices, and shops remained closed.
The Nagaland police have also arrested few more people involved in the killing of the rape accused -- Syed Sarif Uddin Khan -- who was dragged out of his prison cell by the mob with total arrests numbering up to 22.
Until Sunday evening, the police had made 18 arrests on the basis of the video clips of the lynching that were circulated among the public.
However, Syed's brother Jamal Uddin Khan claimed that the police have failed to arrest many of his brother's killers who are apparently moving freely in the city.
"We are in the process of identifying more people and we can expect several more arrests in the coming days," Nagaland Inspector General (Range) Wabang Jamir was quoted as saying.
The states of Nagaland and Assam witnessed massive protests following the brutal killing of the rape accused. In Karimganj, Assam, people condemned the heinous killing of the 35-year-old accused whose funeral took place on Sunday afternoon in the presence of over 10,000 people. Congress politician Siddique Ahmed was also present at the funeral.