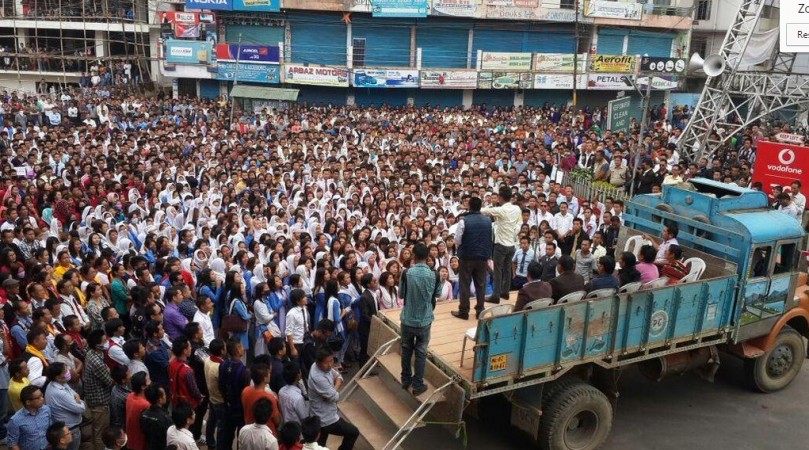 Security forces in Assam and Nagaland have been put on high alert by the Centre following the violent killing of the rape accused in Dimapur on Thursday.
The situation of the two states has remained grim since yesterday after the accused Syed Farid Khan was dragged out of his prison cell by a mob. He was then paraded naked and was brutally thrashed by the mob. He succumbed to his injuries.
According to Zee Media Bureau Khan, who hails from Assam and not Bangladesh as it was reported earlier, had raped a Naga college girl several times before his arrest.
The angry mob, which comprised almost 2,000 people, overpowered police personnel in the central jail and dragged Khan out and lynched him. The police has to resort to open fire to bring the situation under control.
One person was killed after a bullet hit him, while five other have sustained serious injuries. A curfew has been imposed in the district as precaution.
Meanwhile Union Home Minister Rajnath Singh has ordered security officials to bring the gloomy situation under control by taking necessary action.
The matter is being probed and action will be taken against people who violated the law by killing the accused.