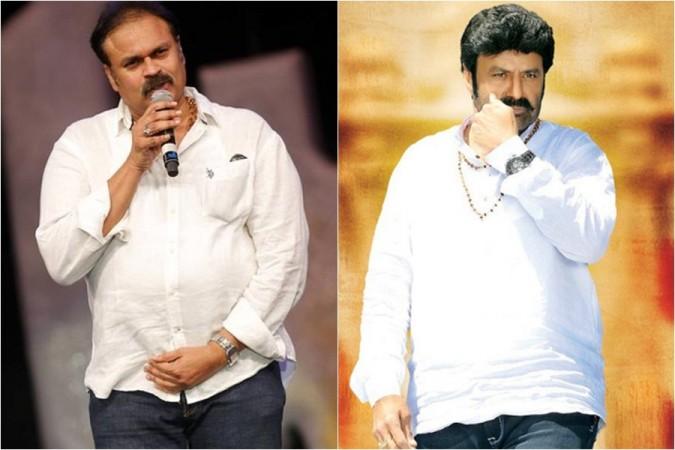 Megastar Chiranjeevi's brother Nagababu aka Nagendra Babu has once again taken a u-turn and said that he was referring to Nandamuri Balakrishna in his recent controversial comment.
Nagababu created a stir in the media with a shocking comment on Balakrishna in a recent interview on a YouTube channel. Chiru's brother had said, "I don't know who is Balakrishna? I'm sorry, I didn't even hear Balakrishna's name." Many fans of Nandamuri family had trolled him for disrespecting Balayya.
After this controversy, Nagababu released a video in which he was seen saying that he was talking about comedy actor Valluri Balakrishna and Anji gadu. This u-turn had further angered the fans of Nandamuri family. The actor also received criticism from media and people in the film industry for changing his narrative in a very silly way.
This morning Nagababu again took to his Twitter page and shared a video to clarify things. In this footage, he did not mention the name of Balakrishna, bet he admitted that his comment was meant for Balayya. His brother Pawan Kalyan helped TDP come to power, but Balakrishna disrespected him. This hurt him and prompted him to make that controversial statement about the latter.
Nagababu started his latest video with a clarification on his previous video and said, "I countered and said it in a funny way, but it was not on a serious note. To be frank, I didn't target that person (Balakrishna). 100 percent I didn't do it. If you think I targeted you, it is okay. When you say I did it, you also know how that person targeted and made comments on my family members."
Nagababu went to show a proof in the video and said, "Many people feel that he has not made any comment. But he has been making comments. Please take look at it. (shows slide reading – who is Pawan Kalyan?) Did he not make this remark? What is that he said on HM TV. It is clear that he said this over some political issue."
The Jabardasth judge added, "I don't say it is wrong. It is not necessary everyone should know about Pawan Kalyan and Chiranjeevi. It is not necessary to know about them even after being in the same film industry or same Telugu states. I don't feel bad about it. What made me feel bad is that the person, who asked who Pawan Kalyan is, knows about his support, when his brother-in-law requested for it."
Talking about the power star's contribution to TDP, Nagababu said, "Pawan Kalyan didn't contest election, but worked to get victory for his party. He became reasons for you victory, when everyone felt Jagan would win the election. He didn't take a single seat for own party and gave up everything to TDP considering your seniority. He did not ask for a small favour too. In such a situation, you say "I don't know who he is."
Nagababu concluded the video asking sternly, "Did you not say that? This hurt me a lot. When you don't identify a person who got victory to your party, who are you? When you say don't know, why you feel hurt by my comment? Why your fans and few people in the industry feel hurt by my comment? You can say anything, but you feel angry, when someone say about you? This is not right. Okay?"
Nagababu did not stopping there. He tweeted that he would next comment tonight. Apart from posting the video, the actor wrote, "Stay Tuned For Comment-2 @ 9 PM" There seems to be more in the store. Stay locked to this website to read more updates on this controversy.