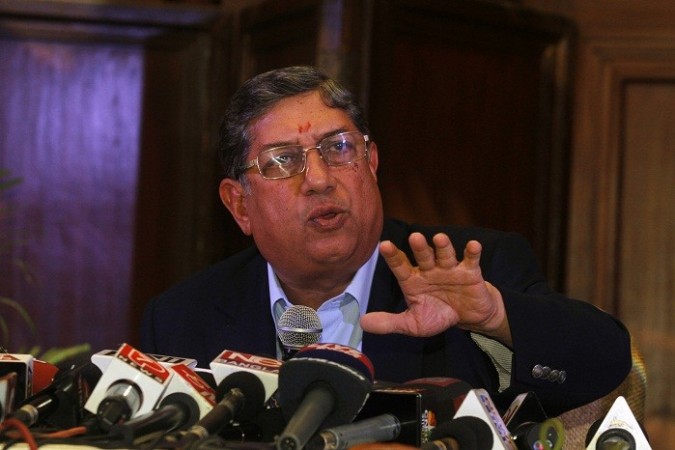 Former Board of Control for Cricket in India (BCCI) chief N Srinivasan allegedly hired the services of a London firm to spy on BCCI officials, The Times of India reports.
Srinivasan is already under the scanner for undervaluing the franchise of Chennai Super Kings (CSK) and has landed in further trouble over allegedly spying on board members.
According to reports, Srinivasan paid Rs 14 crore of BCCI's money to spy on his fellow board members and asked them to tap their phones and track their e-mails. It is expected that BCCI will investigate this matter further lead by new secretary Anurag Thakur.
This official inquiry will be to find out why Srinivasan spied on BCCI officials and who gave him the authority to spend the Board's money for the purpose. The Working Committee of BCCI is scheduled to meet late on Sunday. The new officials will go head to head with Srinivasan's group over the gross undervaluation of CSK.
Srinivasan was in trouble anyway and this new situation will force the members of the Working Committee, which is the most powerful decision making body of the BCCI, to reject the previous body's approval of India Cement's proposal to transfer the control of CSK to a trust for just Rs 5 lakh.