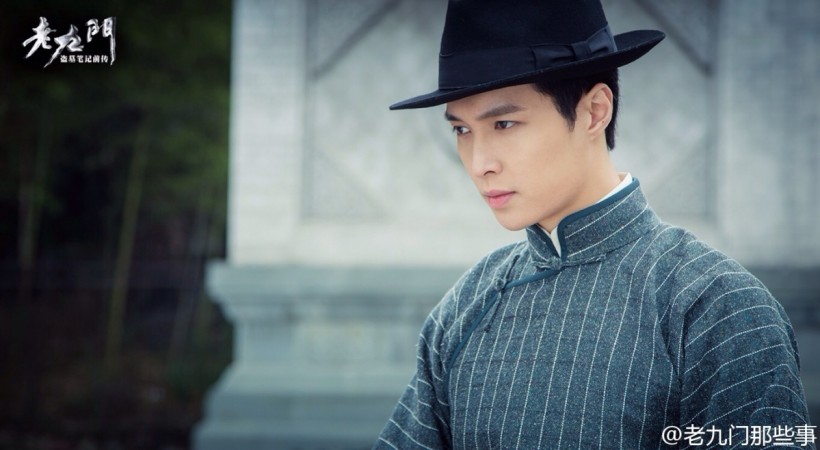 The Mystic Nine or Old Nine Gates, a Chinese drama starring EXO member Lay, in lead role, has become a sensation in the country with record-breaking viewership ratings.
The series, which is based on the popular Chinese novel Grave Robbers' Chronicle by Nan Pai San Shu, recently received staggering viewership.
Informing the followers of EXO about the success of Lay's first Chinese drama, SM Entertainment released a press release. According to it, the show recently garnered more than 10 billion views on a streaming website called iQiyi.
Meanwhile, author San Shu praised the 24-year-old singer for his acting skills in The Mystic Nine and said (via Soompi), "He is an actor who can move people."
The drama follows a group of people travelling to Changsha in a mysterious train, which leads them to a bizarre mountain area. Upon reaching there, three of them, namely Zhang Qi Shan, Er Yue Hong and Qi Tie Zui, decide to infiltrate a mine and discover an ancient tomb.
Gradually they become friends and get to know about the evil plan of Japan to poison the Changsha River. So they decide to stand together and fight for their people.
In The Mystic Nine, Hong Kong singer William Chan Wai-ting plays the group leader, Qishan a.k.a Fo Ye. EXO member Lay portrays the second master named, Yuehong, who is an expert in digging graves and loves opera.
The other lead characters in the drama include, Zhao Liying as Qishan's wife, Yin Xinyue, Ying Haoming as eighth master Qi Tiezui, Hu Yunhao as fourth master Chen Pi Ah Si and Crystal Yuan as Yuehong's wife Ya Tou.