When will the casualties in boxing come to an end? That remains one of the biggest questions as we announce the heartbreaking news of a 20-year-old pugilist from the Philippines. Jeffrey Claro just celebrated turning 20, only a couple of days back.
Worst part is Jeffrey suffered got knocked out during a sparring session in his gym near Manila. He soon slipped into a coma and succumbed to life.
The 20-year-old was supposed to make his debut in boxing on November 19.
A recount of events made by Jeffrey's teammate and gym partner Laurence Rosas makes the sudden death look very mysterious and creepy. Rosas mentions that there was no illegal blow during the sparring and even minutes after the session, Jeffrey was standing up and smiling.
"After the sparring he's smiling, he picked up his gloves and then he's laughing because of the knockdown in sparring," Rosas has been quoted as saying by the Sun.
"He's smiling, he says he's good, then after that his legs were shaking, he holds onto the ring, we carried him on the chair. After that he went to sleep."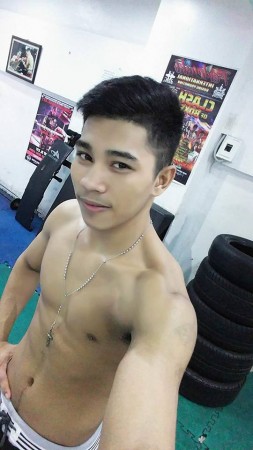 A series of tragic events
The year 2017 might have seen one of the biggest money fights in the history of boxing between Floyd Mayweather Jr and Conor McGregor, but the scary side of the sport has got equal amount of footage.
We are talking of not just boxing, but combat sports in general. We have discussed and dissected the perils of combat sports after the deaths of former UFC-fighter turned boxer Tim Hague and MMA fighter Donshay White earlier this year.
In September as well, 17-year-old Welsh boxer Nathan Davies collapsed in the third round of his debut bout and suffered a brain damage. He is now left in a wheelchair, with his promising career coming to an end at such an early age.
The kid was on life-support machine for close to three weeks, after which the brain damage numbed his hands and legs.