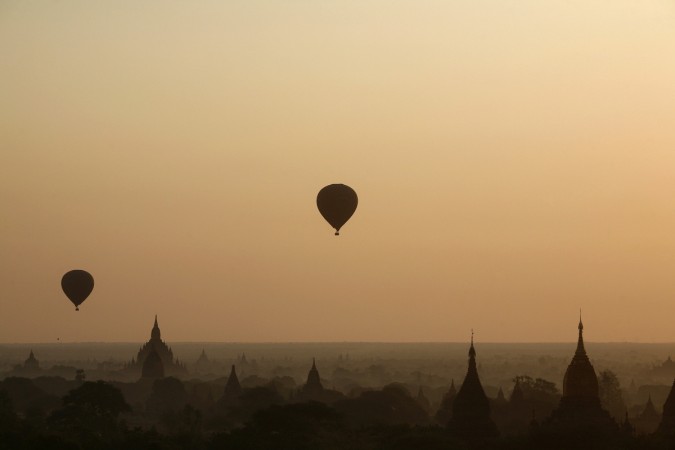 The massive earthquake in central Myanmar on Wednesday damaged several ancient Buddhist temples in Bagan. The 6.8 magnitude earthquake destroyed at least 190 temples in the ancient city of Bagan, formerly known as Pagan.
"The earth shook for about five minutes," Soe Lwin, who was inside the Sulamani temple with about 15 other tourists when the quake struck, told Reuters. "One Spanish girl got lightly injured, so we helped her. After that, we ran outside of the pagoda and saw some parts falling down."
A day after the earthquake, soldiers and the police sealed several centuries-old Buddhist pagodas in the ancient city of Bagan. However, President Htin Kyaw assured the local residents that the damaged temples will be restored. The restoration work will begin after October.
"We have to record and repair the damage to the pagodas, but it will have to be done systematically. It will take time, but we will do our best," Kyaw said, according to BBC.
The ancient city of Bagan has more than 3,000 pagodas, temples were built over a 250-year period from about 1044 to 1287, and it spreads across 42-sq km (16 sq mile) plain ringed by mist-covered mountains.
The ancient city is now a top tourist attraction in Myanmar and has been drawing visitors from all over the world. Several feared that the earthquake, which damaged temples, might affect the tourism, but hotel and tour operators said that the impact is not expected to be big. Tourists have not contacted them for cancellations even after the earthquake.
Here is how the beautiful Bagan plain looked before the earthquake
Here are the photos of the damaged temples