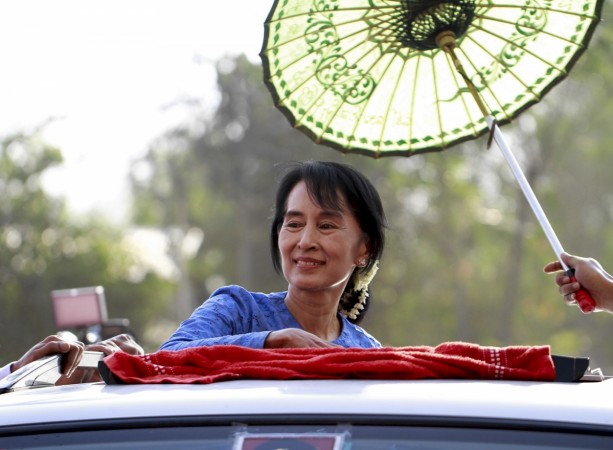 Hundreds of people in Myanmar came out to protest on Tuesday against an advisory committee headed by the former United Nations chief Kofi Annan. The committee has been set up to look for solutions to the rising conflict between the minority Rohingya Muslims and the Buddhist Rakhine community in the country.
The Myanmar government, particularly the recently elected leader Aung San Suu Kyui, has been accused of failing in its commitment to protect the human rights of the people as the treatment of Rohingya Muslims has been considered by Amnesty International as gross human rights violations. The Rohingyas have suffered such violations ever since the military dictatorship in the country in 1978.
The plight of Rohingya Muslims and Suu Kyi's commitment to human rights represent a politically sensitive issue for her party League for Democracy.
Buddhist monks and local residents on Tuesday took to streets to protest the formation of the nine-member panel of the advisory committee, which they see as "foreigners' biased intervention" in the issue.
"I don't want to see foreigners involved in this commission. I want to see a commission involving people of the Rakhine nationality," a 52-year-old carpenter, Kyaw Zin Wai, was quoted as saying by Reuters.
The crowd denounced the panel and shouted slogans against it ever since the landing of Anan's plane. Protesters followed Annan's convoy into the town where he was scheduled to give a speech and meet the members of Rohingya and Buddhist Rakhine communities.
In the clashes of 2012, more than 100 people were killed and some neighbourhoods were razed to the ground after the ethnic Buddhist Rakhines clashed with Rohingya Muslims across the country. Rohingyas are considered as the most overlooked migrants in the world where some 125,000 people are still displaced and the community as a whole is prevented from moving with their free will.