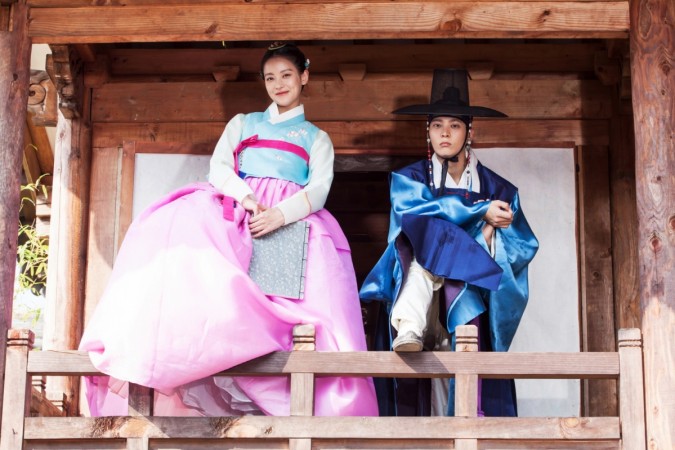 My Sassy Girl is one of the most anticipated Korean dramas to be released in May and it is scheduled to telecast on SBS every Monday and Tuesday at 10pm KST.
The mini-series is roughly based on Kwak Jae-yong's romantic comedy film by the same name. It revolves around the relationship between a popular scholar from the Joseon era named Gyun-woo and the quirky Princess Hye-myung.
While the title character will be portrayed by Please Come Back, Mister actress Oh Yeon-seo, the male protagonist will be played by Yong-pal star Joo Won. The K-drama lovers across the globe have already seen the first look of both the characters through the teaser poster released by SBS.
Also Read: Moon Lovers: Scarlet Heart Ryeo season 2 update; Lee Joon Gi opens up on Wang So
The promotional photo of the period drama features the mischievous looks of Gyun-woo and his Sassy Girl. In the image, the female lead is described as a bright, sassy woman who is the headache of the royal palace.
The teaser poster of My Sassy Girl introduced Joo Won's character as a man with the best specs in Joseon and the relationship between the lead characters is explained as, "Some-man and some-woman who will change the romance game in Hanyang are here!" according to Dramabeans.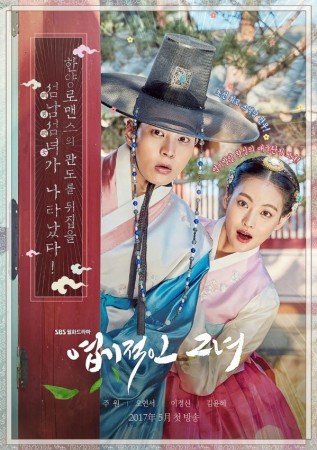 Other celebrities to appear in the mini-series include Cinderella And Four Knights actor Lee Jung-shin, Vampire Detective star Kim Yoon-hye, The Eccentric Daughter-in-Law actor Kwak Hee-sung and Rebel: Thief Who Stole The People actress Jung Da-bin.
My Sassy Girl, which is written by Yoon Hyo-je and directed by Oh Jin-seok, will be premiered on May 29. It could be aired simultaneously in South Korea, China and Japan.