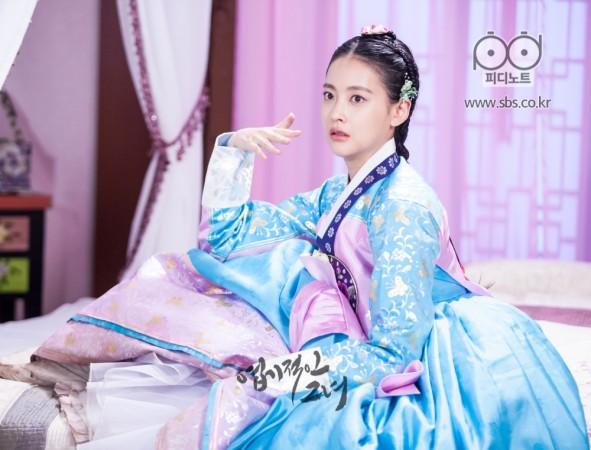 My Sassy Girl, the SBS historical drama, will be back with episodes 13 and 14 on Monday, June 19, at 10pm KST. It will continue to focus on the various challenges faced by Princess Hye Myung because of Queen Park and Minister Jung Ki Joon.
When King Hwijong came to know that his rivals are trying to kill his daughter, he decided to send her away from the palace and made arrangements at Gyeon Woo's house for her. But Lady Heo and her daughter Gyeon Hee were not really impressed with the female protagonist.
Elsewhere, Queen Park does everything to get rid of the Sassy Princess and even tries to force the King to punish her. However, she fails in all her attempts and ends up becoming a suspicious member of the palace.
Also read: Watch Seven Day Queen episode 6 live online
In the meantime, Jung Da Yeon seeks the help of her father to move against her rival. So Minister Jung Ki Joon indirectly threatens and warns the King about his evil intentions. He reminds the King about the fate of the deposed queen. Will the King fall into his trap again and get the Princess married?
Korean drama lovers will have to wait until next Monday to know more about it mainly because SBS is yet to release the promotional photos for the upcoming episodes. In the meantime, you can catch up with the first 12 episodes online here.
The promo shows somebody informing the King that a marriage proposal has come for Princess Hye Myung from the royal family of China. It also shows the male antagonist saying, "It's not over yet. This is just the beginning."
The footage also features a conversation between the onscreen couple, wherein Gyeon Woo tells the Princess to be alert. But she refuses to do so, and says, "I don't care if it is a trap."
Watch an interesting scene between the onscreen couple below: