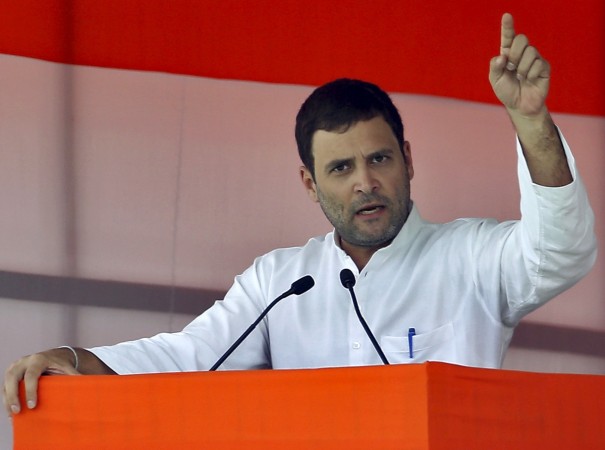 Congress vice-president Rahul Gandhi claimed credit Tuesday for the Central government rolling back the proposal to tax withdrawal of the Employee Provident Fund, reports the Times of India.
"My pressure worked... I had warned the government against suppressing the salaried class. It is a good decision," he said.
The Budget proposal had drawn the ire of most of the 3.5 crore EPF subscribers, making the salaried class a pressure group in itself for the government to reconsider its decision. It was also reported that Prime Minister Narendra Modi had had a private chat with Finance Minister Arun Jaitley on the issue.
"I felt middle-class people were being hurt by the government, so I decided to put some pressure. Happy that they've got some relief," the Congress vice-president told reporters.
"The attempt to tax the safety net of millions of hardworking middle-class people was morally wrong and shows this government's anti-people mindset," he said.
Jaitley, in a statement in the Lok Sabha Tuesday morning, said: "In view of the representation received, the government would like to do a comprehensive review of this proposal and therefore I withdraw this proposal."
The Gandhi scion apart, the proposal had also come in for criticism from various quarters. Many messages urging for withdrawal of the proposal flooded social media over the past week.