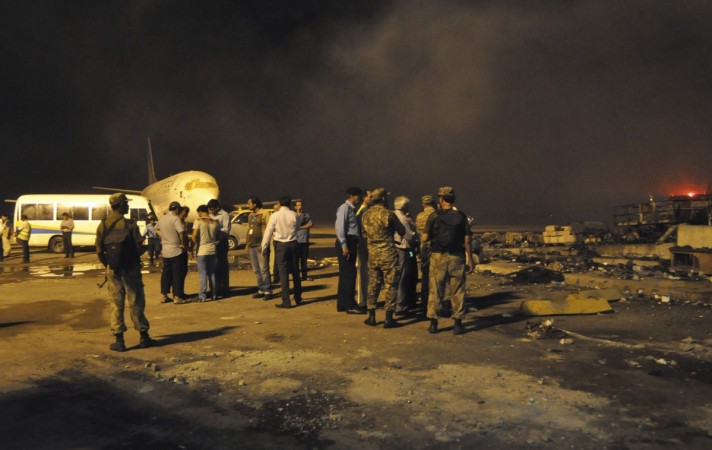 A cheating wife in Pakistan came up with an audacious plan to get rid of her husband. She called up the airport security and told them that her husband, who at that point was on an inbound flight from Muscat, was a suicide bomber.
The shocking incident took place earlier this week at the Lahore International Airport, wherein security personnel after receiving the hoax call first cordoned off the international flight returning from Muscat and arrested 40-year-old Shah Dildar on terrorism charges, reported local newspaper Daily Times.
The wife told the Airport Security Force that her husband was planning to blow up the aircraft. "My husband is a suicide bomber. He wants to blow up the plane," she told the Airport officials.
Taking the tip-off seriously, the security personnel issued an alert at the Allama Iqbal International Airport and immediately the elite special forces was summoned to handle the situation. The plane was towed away from the tarmac, while security personnel surrounded the plane.
The special forces then entered the plane and arrested Dildar on terrorism charges. However, after taking him to custody, the investigators found the call was a hoax.
The personnel found that his wife Sohnia had planned the entire hoax along with her lover Kashif to get rid of her husband, as she no longer wanted to live with him. The investigators also found that the wife had used her brother-in-law's phone to make the hoax call.
The name of the flight, which was carrying around 300 people, has been withheld. The hoax call also delayed several other flights.
The local authorities have arrested the woman and her paramour for the hoax. The wife came up with the plan, in the light of the recent airport terror attacks in Pakistan.
Earlier on 8 June, Karachi's Benazir Bhutto International Airport was targeted by the Taliban. The terrorists laid a siege on the airport starting from Sunday morning till Monday. Twenty-eight people including the ten militants were killed in the terror attack, according to BBC.