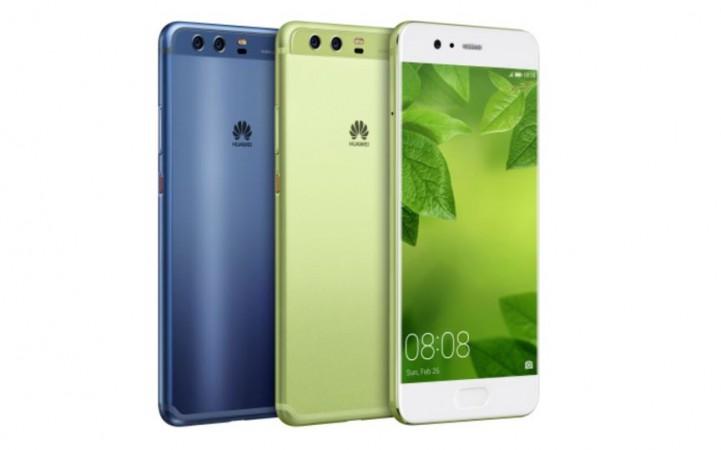 The on-going Mobile World Congress in Barcelona, Spain has turned out to be an ideal platform for smaller smartphone vendors to unveil their new offerings as market leaders like Samsung and Apple have no new handsets to showcase at the event.
While the iPhone-maker has long sworn-off trade shows like MWC, the South Korean conglomerate is taking its time to release a new handset as it is still recovering from the Galaxy Note 7 debacle.
With Samsung steering clear of the MWC 2017 in terms of introducing new handsets, Chinese smartphone vendors like Huawei and OPPO have got a golden opportunity to grab some serious spotlight at the event. Considering that these Chinese companies have solidified their position in the global smartphone market in the last few months, they are likely to exploit the gap left by Samsung even further this year.
Chinese vendors are getting traction
China's Huawei, which has started getting momentum in the high-end segment of the smartphone market, unveiled a new flagship model named the P10 and its larger version P10 Plus at the MWC 2017 on Sunday. Both the devices incorporate features like dual Leica rear camera lenses, a longer-lasting battery and a fingerprint sensor system.
Although these features are quite similar to those found in Huawei's recently-launched Mate 9 smartphone, the new P10 models are expected to be priced at a much cheaper cost, if the company sticks to its conventional pricing strategy.
Analysts also believe that Huawei, the world's third largest smartphone vendor after Samsung and Apple, has the best hope among rival Android smartphone makers of benefiting from Samsung's misfortunes.
"Chinese makers succeeded in winning market share over last year and Huawei now seems to be the main rival to the two giants, even if the gap remains large," Gartner analyst Annette Zimmermann told AFP.
OPPO is another Chinese smartphone maker which also has managed to grab people's attention of late. The company is currently the fourth largest smartphone vendor in the world, and it recently witnessed its fourth straight quarter of greater than 100 percent year-over-year growth.
At the MWC 2017, OPPO introduced its "5x Dual-Camera Zoom" technology along with a prototype smartphone. The new technology is expected to revolutionise smartphone photography by allowing zooming at 5x with image stabilisation.
Comeback of veterans
Veteran brands like LG, ZTE, Nokia and BlackBerry also unveiled their new flagship devices at the event. A split-screen functionality was the highlight of LG's new handset, while ZTE showcased what it claimed to be the world's first smartphone with 5G network support.
Nokia attempted to make a comeback with three new Android smartphones and a refurbished version of its iconic 3310 that was produced in the early 2000s.
BlackBerry, on the other hand, came up with a new high-end smartphone called KEYOne which features the company's signature physical QWERTY keypad.
The year 2016 marked a memorable year for the worldwide smartphone industry in multiple ways. While Apple had to deal with the first down year for iPhone in 2016, the world also witnessed a three-horse race at the top of the market as Huawei managed to capture a double-digit market share for the first time ever.
"The top three Chinese vendors (Huawei, OPPO, and vivo) are persistently applying pressure on Samsung within China thanks to a vast portfolio of affordable, well-built devices," Anthony Scarsella, an analyst at International data corporation, said in a statement. "However, it is worth noting that despite the success of these brands within China, they will need to find growth beyond their home turf to eventually knock off either Samsung or Apple at the top."