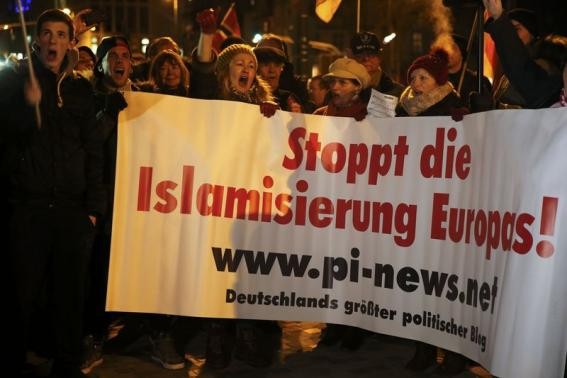 After translating the Quran into German, a group of Muslim individuals in Germany have started distributing free copies of it in a bid to fight the growing anti-Islamic sentiments in the country.
The German Muslim youth who launched the campaign in Berlin distributed the free Qurans to demonstrate that Islam is also about peace and religious tolerance.
The initiative - "Iqra'a (read) Islamic Campaign" aims to demonstrate that Islam is a religion of tolerance and fraternity, and is against violence and extremism.
Anti-Muslim movement has intensified after a number of terrorist attacks all across the world. Large scale anti-Islam protests and even violent attacks have taken place over the past few months.
The German city of Dresden has turned into a "ground zero for Germany's anti-Islamisation movement, a movement that is fast becoming one of the most worrisome developments across Europe."
The movement seems to have originated from a Facebook group named PEGIDA or Patriotic Europeans Against the Islamisation of the West, that gained stronger following post the Paris attacks.
It is against this backdrop that the German Muslim youths began the initiative to counter the growing hatred.
The Muslim youths now want to extend the initiative to other German cities including Frankfort, Hamburg and Bonn.
Related