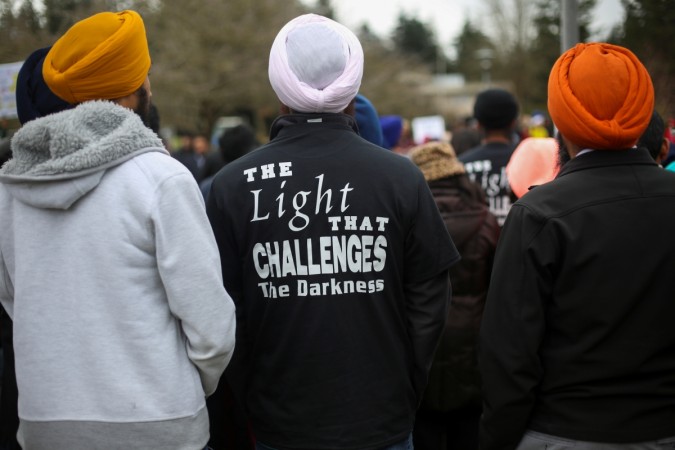 A 37-year-old Sikh man from Punjab bore the brunt of racial hatred when he was waiting to enter the Portcullis House, a part of the British Parliamentary Estate, to meet Labour MP Tanmanjeet Singh Dhesi on Wednesday, February 21.
Ravneet Singh's turban ( headgear worn by Sikh men) was allegedly ripped off by an unidentified white man as the suspect reportedly shouted at Singh saying "Muslim go back".
The incident came to light after a media report described the incident quoting the victim.
"I was in the queue outside Portcullis House and this guy ran up to us. Just before we got to the entrance he came up to me and attacked me. He was pulling at my turban strongly. It half moved and I grabbed it. Before he could do anything else I shouted at him and he ran." Singh was quoted by Independent as saying.
He further added, "He was a white man, but he didn't sound English. He said something like 'Muslim go back'," he added.
"I was surprised and shocked. I pray for these racist people who don't realise that we are all one."
The Labour MP was soon made aware of the incident following which he condemned the racial attack and sought action against the wrong-doer.
"Disgusted to discover today that someone filled with hatred tried to pull off the turban of one of my guests standing in line outside @UKParliament. I hope the @metpoliceuk /authorities will take urgent action," Dhesi tweeted on his official Twitter handle.
"After the attack, they and I spoke with the police, who said they would get the CCTV footage from outside Portcullis House and take action. I felt embarrassed that he would be left with a personal scar from his visit," Dhesi was quoted by ANI as saying.
A spokesperson for the police department confirmed the incident that took place outside Portcullis House, adjacent to the Houses of Parliament.The Metropolitan Police have started investigating the issue, however, there have been no arrests so far.
Singh, a resident of Punjab, was visiting the UK on a three-week trip to discuss work for an environmental group.