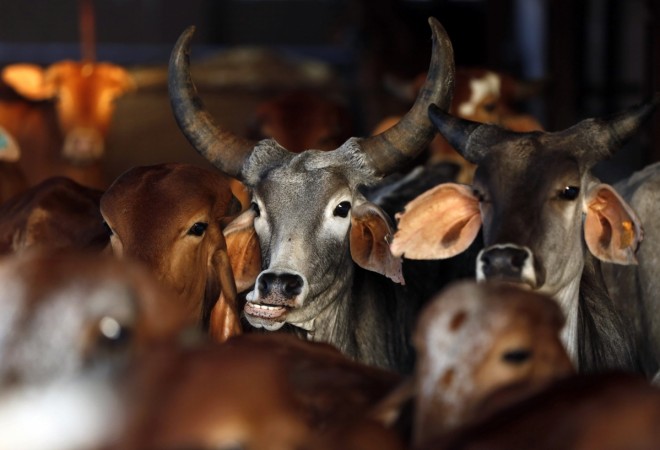 Villagers blocked a national highway in Jharkhand after the bodies of two Muslim cattle herders were found hanging from a tree in Latehar district's Balumath forests Friday. They were on their way to a cattle fare in Chatra district when they were reportedly assaulted by suspected cattle protection vigilantes.
The deceased have been identified as Muhammad Majloom, 35, and Azad Khan aka Ibrahim, 15. The villagers protested against the incident by blocking the Latehar-Chatra National Highway. Local MLA from the Jharkhand Vikas Morcha (Prajatantrik), Prakash Ram, along with the villagers, claimed that radical Hindus were responsible for the murders, the Times of India reported.
"The manner of their hanging showed that the assailants were led by extreme hatred," Latehar Superintendent of Police Anoop Birthary told the daily.
"We are gathering leads to verify whether personal or business enmity led to the murder or it was due to some other motive. The buffaloes were freed. It is yet to be known if the buffaloes were taken away by the assailants or they strayed into the forest," he added.
Residents of the neighbouring village, Jhabbar, took to violence when the police attempted to take away the bodies for post-mortem. They threw stones at senior officials. The sub-divisional officer of the area as well as six other cops were injured, following which the police lathi-charged the villagers and fired shots in the air, the TOI reported.
An FIR has been lodged and the police have also identified a suspect. The post-mortem has been conducted as well. The police is expected to make an arrest soon, NDTV reported.
Ram, the local MLA, alleged that the police were siding with the perpetrators.
Last year, in a related incident, a Muslim man was killed in Dadri on suspicion of consuming and storing beef at home. Earlier this year, a Muslim couple were beaten in a train in Madhya Pradesh on suspicion of carrying cooked beef with them.