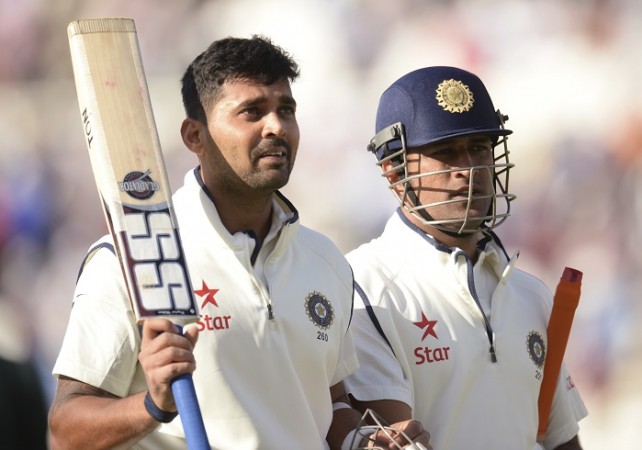 With a batting average of under 20 in coloured clothing, Murali Vijay has not been able to showcase his Test form in the ODI format.
Vijay has been brilliant in Tests for India with six hundreds so far, and with an average of 41.75, he has cemented his place as the No.1 opener. At the top of the order, Vijay has given India some solid starts, which includes his performances in Australia and England, where Indian openers in the past have struggled to cope with the swing and pace.
After impressing in Test cricket, Vijay needs to click with the bat in the limited-over formats, in order to be selected for the India team. "I have been performing well and I am sure my chance will come," TOI quoted Vijay as saying.
Vijay needs to prove himself before getting back into the Indian ODI team, which comprises of a very strong batting lineup. Even the likes of Ajinkya Rahane has been asked to bat down the order, in order to accomodate the current opening pair of Shikhar Dhawan and Rohit Sharma.
What makes matters worse for Vijay are his stats in ODI cricket. In the 14 matches that he has played for India, Vijay has a top score of 33, against New Zealand, which does not speak well for a player, who has been performing consistently for India in Test matches.
It is time for Vijay to get back to the drawing board and find ways to shine in the shorter formats of the game. Vijay is easily capable of changing his game as per the situation, as he showcased in the away tours of Australia, South Africa and England.
"In the last few seasons, I've curbed my instincts and preferred to play out of character. Be it in England, South Africa or in Australia, I found out what would work for me and went with it. Waiting for my time, playing each ball on merit helped me score big runs," said Vijay.
There is no doubt about Vijay's quality. He can be aggressive with the willow, as has been witnseed in the IPL in earlier seasons. Vijay has scored more than 2000 runs in the IPL so far, which shows he can score big runs at a prolific rate.