Murali Vijay conceded that rotation at the top of the Indian batting order will definitely unsettle the regular opener in the team. The 31-year-old though said "good off-field rapport" between him, Shikhar Dhawan and KL Rahul is helping them perform consistently for the team.
Kohli and the team management have been having a "good headache" over the last few years when it comes to the opening spot in Tests. The Indian skipper had maintained that it is good to have openers with "different skill-sets" and that it was important for the three batsmen to understand that the balance will keep shifting.
Vijay, who returned from an eight-month injury layoff, was benched for the first Test of the ongoing three-match series against Sri Lanka in Kolkata. However, the right-hander hit a ton (128) on his return to the line-up in Nagpur where Dhawan missed out after asking to be relieved from the team due to personal commitments.
With all-three openers available for the third and final Test, starting Saturday (December 2) in New Delhi, the team management once again needs to make a tough call.
'We make it easier'
"We three are very good friends off the field. Definitely it [frequent changes in opening pair] will unsettle the regular opener. We three have a good rapport off the field. It will help us big time in the series coming ahead and in the future," Vijay spoke of India's opening conundrum on Friday.
He added "We make it easier, make it lighter, making it more fun by talking about it openly. We have a good chat about it, rather than keeping it to ourselves. It's better off. Whatever I feel or Shikhar feels, we put out it the open. We clear it and move forward."
"Basically, we're fun-loving people. We get to have good time off the field, which is really helping us as a team."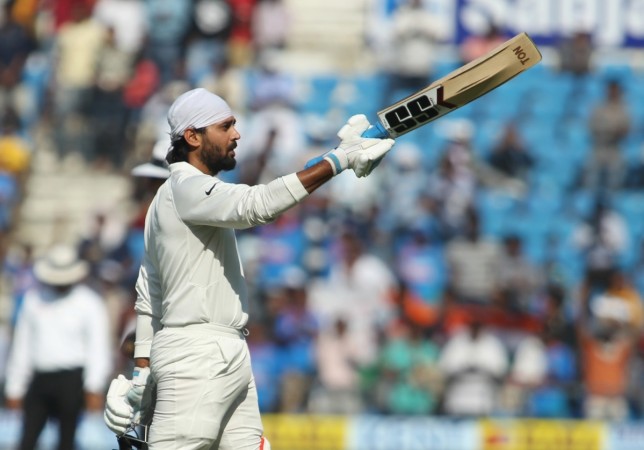 What makes all three of them indispensable
Vijay made the spot his own after India's overseas tours between December 2013 and January 2015, scoring 1080 runs at 41.53. The Tamil Nadu opener shone on the road with his ability to leave a lot of ball outside the off-stump.
He will once again be an indispensable part of the playing XI when the team will start their long away season with a tour to South Africa in January 2018.
On the other hand, Rahul has evolved into a bankable opener since making his Test debut in 2014. While he was struggling for consistency in his first two years, the Karnataka batsman flourished in the ongoing year, hitting a world-record seven straight half-centuries between March and August.
Shikhar Dhawan, who was struggling to find a place in the squad after being dropped during England's tour of India last year, has been in fine form ever since making a comeback during the away tour to Sri Lanka in July. The left-hander has scored 460 runs at 76.66 since making his latest comeback.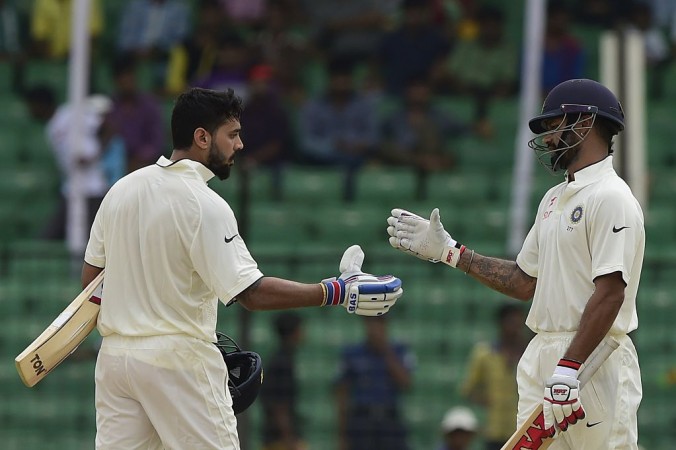 Moreover, Dhawan's ability to shift gears has impressed Kohli and it played a big role in influencing the skipper's decision to pick him and Rahul for the first Test.
"I think Shikhar's comeback has been a revelation for himself and the team as well. His counter-attacking skills were something that really gave all the batsmen a platform to work on. And also it deflates the opposition," Kohli had said.