Days after Mumbai's Elphinstone stampede killed 23 people and left more than 30 injured, a survivor has pointed out that the tragedy may have been triggered as a result of commuters mistaking a flower vendor's cry of "phool gir gaya (flowers have fallen)" as "pul gir gaya".
At least 22 dead, several injured in Mumbai's Elphinstone stampede
The fresh development surfaced on Tuesday when 19-year-old Shilpa Vishwakarma hinted the railway inquiry panel as to what might have caused the panic.
However, the bigger question is could the flower vendor's cry lead to such a tragedy?
The mix-up might have triggered the stampede as the word "phool" (which means 'flower' in both Hindi and Marathi) and "pul" (meaning bridge in both Hindi and Marathi) sound the same.
Here's what the witness said
According to eyewitness Vishwakarma, she was standing in the middle of the staircase on September 29, where the crowd kept on swelling as more people took shelter in the overbridge.
Suddenly, a flower-seller slipped on the staircase and cried out loudly, "phool gir gaya".
"Some heard it as 'pul' (bridge) and thought the bridge had fallen," the survivor stated.
Western Railways' chief spokesperson Ravindra Bhakar said that Vishwakarma told the railway protection force (RPF) probe panel that this set off panic among the crowd of people on the stairs and they started running and trampled others in the process.
Vishwakarma, who was on her way to board a train to Vile Parle to attend her coaching classes, also fell down in the chaos. Fortunately, she was immediately pulled out by a man in the crowd.
However, her rescuer died in the stampede. Vishwakarma sustained multiple injuries on her hands, legs, back and stomach. She was immediately rushed to KEM Hospital by locals.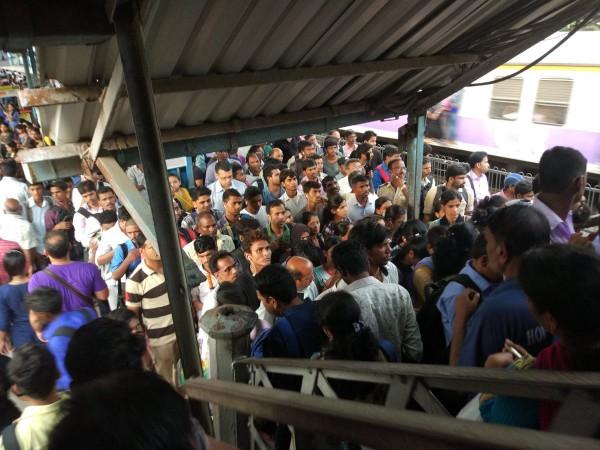 Meanwhile, Bhakar has said that they will take the statement other survivors before reaching a conclusion on the cause of the tragedy.
"We will try to get detailed accounts of other injured passengers, locals who rescued them and witnesses as a part of our in-depth inquiry," Bhakar told NDTV.
Police are also probing the angle whether a short circuit near the bridge triggered the panic amongst commuters.