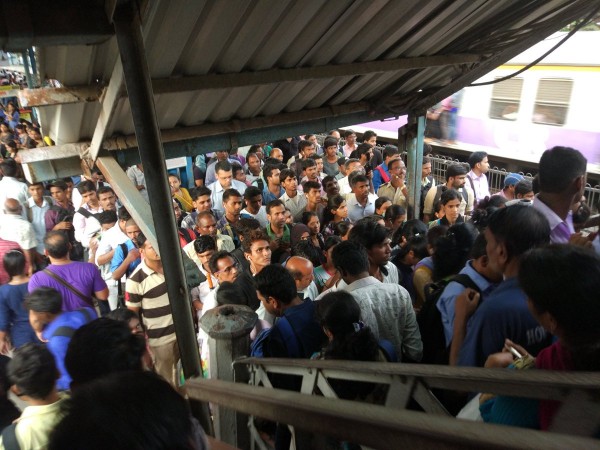 As many as 22 people were reportedly killed in a stampede at Elphinstone Road in Mumbai on Friday. It took place at the foot of an overbridge which links Elphinstone Road and Parel suburban railway stations. The stampede took place around 11 am.
Initial reports suggested that more than 20 people were injured in this incident. Brihanmumbai Municipal Corporation (BMC) disaster management unit has said that "required agencies have been mobilised," according to Indian Express.
The police probing into the incident are checking whether a short-circuit near the bridge had triggered the panic amongst commuters.
The witnesses said that four trains arrived at the same time in the station. Due to the rush, a lot of people slipped that triggered the chaos. The number of people at that time were more than usual, all waiting for the rain to stop.
"Many were waiting in the rain. There were too many people in a cramped space. When people were trying to rush to their trains, the stampede happened," railway spokesperson Anil Saxena told NDTV.
Several passengers were involved in the rescue operations and even carried bodies down the bridge. Many pairs of footwear were seen strewn next to the bridge while several helped clear it out from the stairs. The police also tried to control the gushing crowd of commuters in an attempt to bring the situation under control.
Elphinstone Road is usually crowded during peak hours owing to the several office-goers around that time. The station on Western Line of Mumbai suburban rail network connects Parel station on the central line. Rescue operations are underway.
Several angry commuters said that the bridge was old and narrow. It was incapable of accommodating such big a crowd. "It was a disaster waiting to happen," commented a local resident.
Reports say that people approached the authorities demanding more of such bridges. Local trains prove to be the lifeline for the Mumbai people and accidents are bound to take place in a busy network.
Prime Minister Narendra Modi has condoled all those people who have lost their lives in the Mumbai stampede.
My deepest condolences to all those who have lost their lives due to the stampede in Mumbai. Prayers with those who are injured: PM Modi

— ANI (@ANI) September 29, 2017