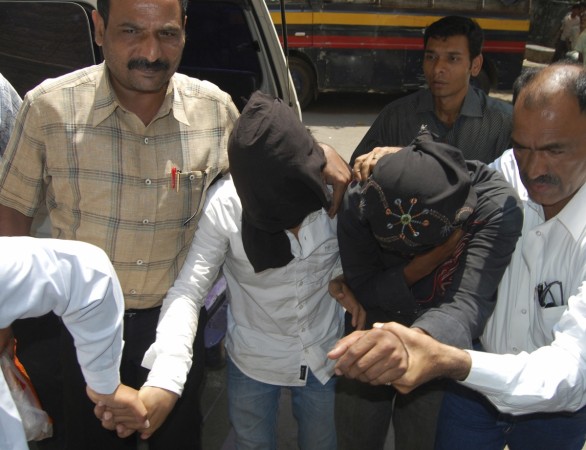 The Social Service Branch (SSB) of the Mumbai Police busted a sex racket in Goregaon area on Wednesday and arrested four persons linked to it. Two models, including an actress who has appeared on 'Savdhan India' TV show, are among the arrested.
The SSB made the arrests after it received information that a sex racket was underway in Goregaon area. One of the accused allegedly ran a prostitution racket while pretending to work as the supplier of models for events, the Indian Express reported.
A police official disguised as a "supplier" contacted the men involved in the racket, India Today reported. The people involved in the racket had agreed to take three girls and were willing to pay Rs. 5,000, according to the IE.
The arrests were made when the undercover police official met the accused outside Oberoi Mall in Goregaon. The accused have been identified as Sayra and Ashraf alias Aman. During the interrogation, they revealed the names of the two models who were paid between Rs. 50,000 and Rs. 1 lakh for each time.
"After getting the information that some girls were involved in the sex racket, we laid a trap. We wanted to arrest main suppliers Saira and Asaraf alias Aman. When they came there, we arrested them along with the girls," NewsX quoted a police official leading the SSB team as saying.
"His questioning led us to the other accused, who was subsequently arrested," the IE quoted SSB Inspector Pravin Kadam as saying. A case of human trafficking has been registered at Dindoshi police station, he added.