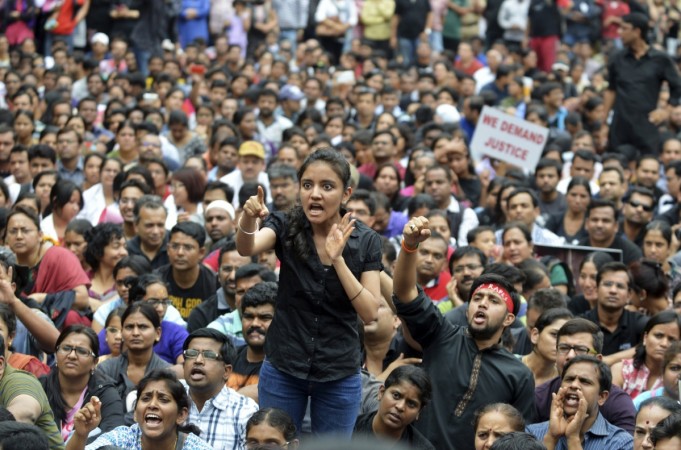 The Mumbai police on Wednesday arrested a school teacher from Nalla Sopara, near Mumbai, who allegedly forced girl students to watch videos in which he was seen having sex with other students, and threatened the girls to have sex with him if they wanted to clear their exams.
The 35-year-old teacher Sulaiman Shaikh has been booked under Sections 354 (molestation) and 509 (word, gesture or act intended to insult the modesty of women) of the Indian Penal Code.
The matter came to light after four victims studying in Class X brought the matter to the notice, apparently to their parents. They said Shaikh used to call them, show the video clips and ask them to have sex with him, and threatened that those girls who refuse to comply with him will fail in their exams.
Shaikh also allegedly compelled the girls to pose, record it on his mobile phone and harass them, reports Mumbai Mirror.
The complaint was filed by the father of one of the students who was allegedly harassed and threatened.
"He has been harassing my daughter for the past few months. She told us that he forced her to see the obscene video clips, and threatened to harm her if she didn't fall in line," the complaint said.
This shameful incident was first brought to the notice of a local Shiv Sena leader Shrish Chavan by the parents of the victims. Chavan then challenged Shaikh and handed him over to the police.
Shaikh was teaching at the school for the last five years. "The teacher has been employed at the school for more than five years, and resides in Nalla Sopara with his family. We are investigating the matter," an officer from Nalla Sopara Police Station said.