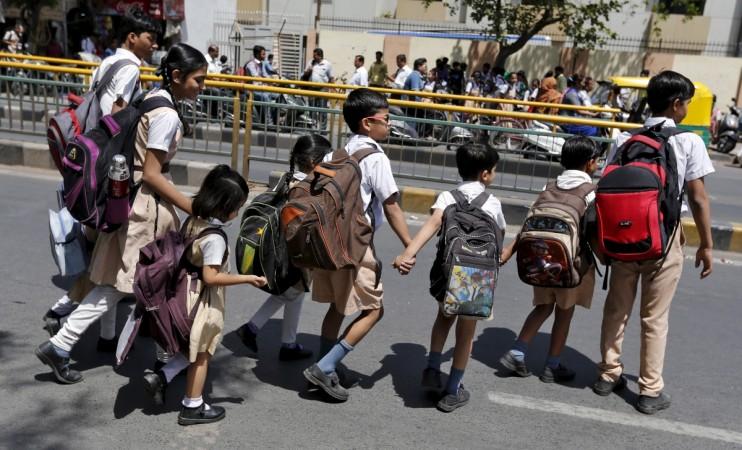 Private schools all over the country have often been pulled up for increasing school fees more often than required and same is the case with Mumbai schools. Parents have accused private schools of indiscriminately hiking the fees for the 2017-18 academic session and they are now set to protest the move.
Also read: Hate mathematics? Eddie Woo's WooTube might just be what you are looking for
Earlier, Education Minister Vinod Tawde had said schools could increase fees by 15 percent in two years, but the parents believe this is against the school fee regulation act. The parents had sought a meeting with Tawde to discuss the matter, but the minister refused to meet them on Tuesday, May 2, and instead asked them to send him the names of the schools in question.
"Two years back, we submitted a list of 40 schools but no action was taken. The minister is asking us to do the same thing again," Anubha Sahay, president of the
Indiawide Parents Association, told the Times of India.
"He has said the government will hold hearings with parents from the school and the management. But, we wanted him to address the problem at a common level instead of trying to speak to individual schools."
Now, the parents are planning to move the Bombay High Court regarding the issue and also plan to bring up the matter of schools selling books and uniforms violating the government order before the court.
Jayant Jain, president of NGO Forum for Fairness in Education, told Hindustan Times that they would have liked to resolve the issue out of court but since no action has been taken by the state government so far, they have no other choice but to take the legal route.
The anxious parents also plan to stage a protest in Mumbai on May 4, Thursday. "Despite several protests and complaints, the government has still not taken any action against the erring schools. Parents are really tired of being patient, and if our demands do not yield any positive results, there will be a protest on May 4 in Mumbai," Sahay revealed to DNA.