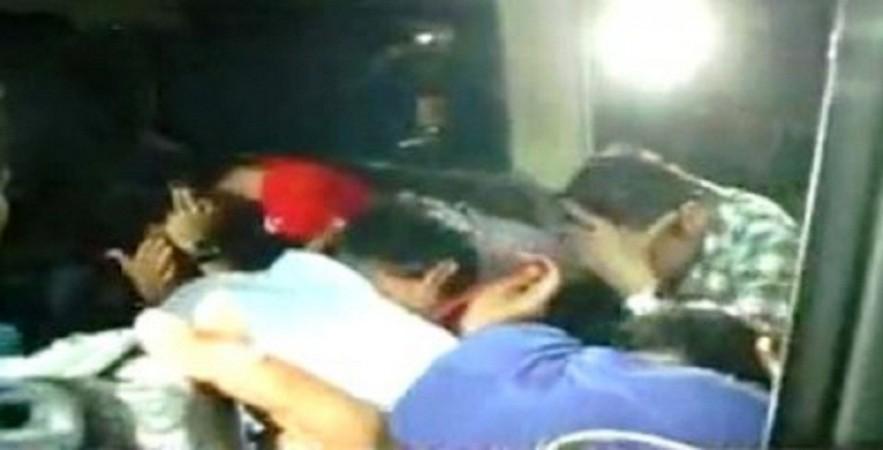 Police authorities on Sunday evening detained about 100 people alleged to have been involved in a rave party at a plush hotel in a Mumbai suburb.
According to reports, around 58 men and 38 women were rounded up at the Oak Woods Hotel in Juhu. Most of them detained were believed to be foreigners, celebrities, and several high-profile people. Media reports suggested that two players of the Indian Premier League may also have been involved.
Authorities were reported to have seized several narcotic substances which include MDMA, Ecstasy, charas along with 110 grams of cocaine during the one-hour raid at the hotel, the NDTV said.
Those detained will first be subjected to medical examination to help establish the basis for arrests.
"All those youngsters whose identities have been confirmed will be sent back home. If their blood and urine reports are positive for drugs, only then will they be called and taken into custody," Vishwas Nangre Patil, the Additional Commissioner who conducted the raid, told CNN-IBN.
Police authorities are reportedly continuing with the raid. "We will do a proper investigation into who organized the party and who were the drug peddlers," Patil said according to the NDTV.
Authorities claimed that the raid was a planned operation. "The party was being held on the open terrace of the hotel. We acted around 8 pm on the basis of a tip-off. A decoy had been sent to the party and we acted after a green signal from him," an unnamed authority said according to the Times of India.
Vijay Handa, organizer of the alleged rave party, is reportedly booked under the Narcotic Drug and Psychotropic Substances (NDPS) Act and has been arrested.
The incident comes at a time when the Indian Premier League is well into its fifth season. The names of the two players believed to have participated in the party were not officially revealed.
However, Wayne Parnell, the South African fast bowler for Pune Warriors was believed to be amongst those detained. Rahul Sharma who also plays for Pune Warriors was also alleged to have been involved, though the IPL player claimed he was at a different party in the Juhu hotel.
Among the Bollywood actors, Apoorva Agnihotri and Himanshi Choudhary were detained.
Himanshi claimed that the party did not involve drugs."Wasn't a Rave. It was just a party. All in hospital for blood test now," the actress tweeted early Sunday.