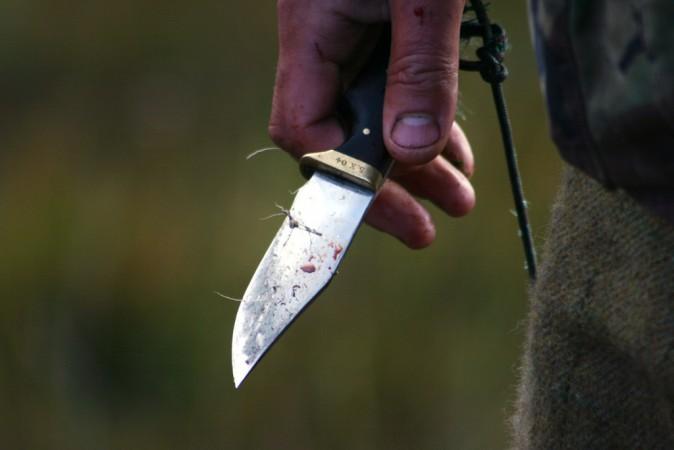 The Mumbai police, with the help of locals arrested a psycho serial attacker on Sunday in the city's Vile Parle area after chasing him for about 2 km.
The attacker's latest victim was a 20-year-old woman in the locality's VM Road, opposite Mithibai College in the morning at 8.30 am.
A resident of the nearby slums in Nehru Nagar, Siraj Ali Bachchu Ali was employed in a restaurant located on VM Road and was notorious for targeting women on that road.
One of his victims was a distant relative of Shiv Sena's founder late Bal Thackeray's relative – Payal Gupte – who he attacked with a rod and hit her on head and back in 2010.
Ali was arrested then and sentenced to six months in jail, and externed from Mumbai for two years, after which there was no information about him.
On Sunday, the woman was on her way to a call centre where she was employed, when Ali came running towards her with a kitchen knife and started slashing her after which he cut her hand several times, according to a NDTV report.
The woman started shouting for help, and when a group of people gathered, Ali fled the spot. However, he was caught after locals and the Juhu patrolling police chased him.
"The shocked woman called out for help, but there were fewer people around because it was a Sunday. When a crowd began to gather, Ali fled the spot. Patrolling policemen were alerted and some people and the policemen gave chase. They chased him for nearly 2 km and managed to nab him in a lane opposite Nanavati hospital," Juhu police officer said.
Ali said that he was in love with the call centre employee, a claim that was rejected by the victim, who said she has never met him before.
"The victim has said she doesn't even know him," DCP (Zone IX) Vinayak Deshmukh said.
The victim was rushed to a nearby hospital from where she was shifted to KEM hospital as she had suffered deep cuts on her hand. She is said to be in a stable situation now.
In 2010, before attacking Gupte, Ali had attacked another girl with a rod.
"Before he attacked Gupte, he had attacked another girl with a rod in 2010. He is a psycho. He claims he was in love with the woman and that she had turned down his proposal, but she says she has never met him. He was married and had two kids, but his wife had left him before the 2010 incident due to his mental illness," another officer said.
On Sunday, he was arrested under section 307 of the IPC.