In a shocking incident, five people were killed in a plane crash that took place in Mumbai's Ghatkopar on Thursday, June 28. The crash killed all the four passengers onboard the chartered plane and even took the life of a pedestrian near Jagruti building at Sarvodaya Nagar.
Although it was reported that the Beechcraft King Air C 90 turboprop plane belonged to the Uttar Pradesh government, it was later found out that the plane was sold to Mumbai-based UY Aviation in 2014.
"The chartered plane which has crashed (in Mumbai's Ghatkopar) does not belong to UP govt. The state govt had sold it to Mumbai's UY Aviation. The deal was done after the plane had met with an accident in Allahabad," Uttar Pradesh's Principal Secretary Information Avnish Awasthi was quoted as saying by ANI.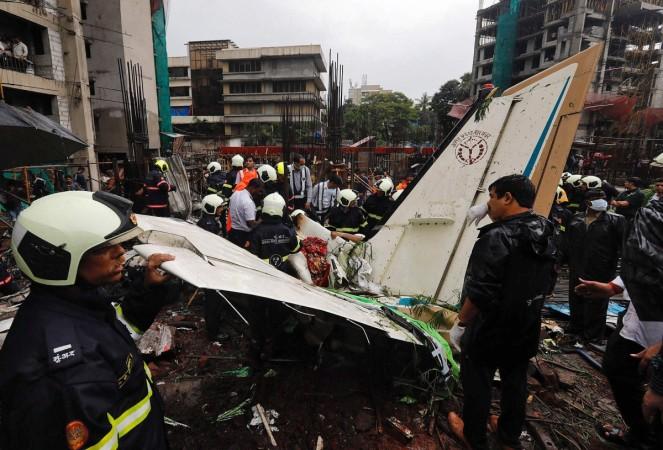 All you need to know:
The mishap took place around 1.35 pm at Sarvodaya Nagar in Mumbai's Ghatkopar.
A plume of smoke was seen billowing soon after the crash took place.
Several fire engines were soon rushed to the wreckage spot.
The chartered plane was earlier reported to belong to the Uttar Pradesh government.
However, the aircraft was sold to Mumbai-based company UY Aviation and was owned by gutkha baron Dipak Kothari.
The four people on board included two pilots Capt PS Rajput and Capt Maria and two aircraft maintenance engineers.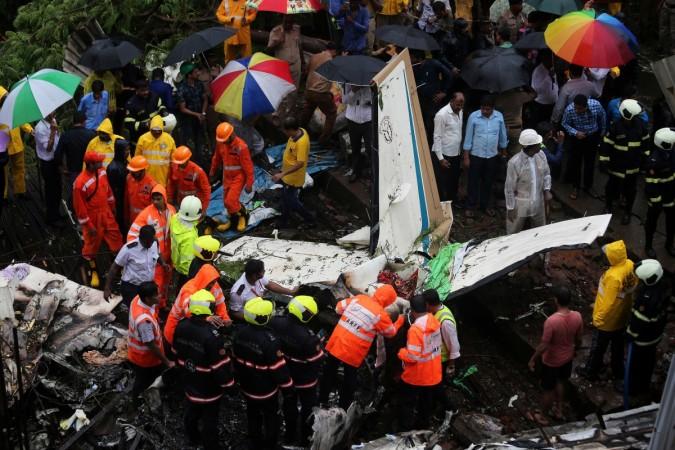 One pedestrian was also killed on the spot in the mishap.
The 12-seater aircraft (VT-UPZ) took off from Juhu airport and was supposed to land at Mumbai's domestic airport. The flight, however, took a wrong path.
The brave pilot decided to land in an open space near a construction site in order to minimise casualties.
Soon after the accident took place, the black box was recovered by the authorities.
The DGCA is conducting a preliminary probe into the crash.
Further detailed investigations are said to be carried out by the Aircraft Accident Investigation Bureau.
National Disaster Response Force (NDRF) personnel were deployed for cooling operations.
Former Union Civil Aviation Minister Praful Patel expressed his condolences and tweeted: "Salute to the pilot who showed a presence of mind to avoid a big mishap, saving many lives at the cost of her own life."