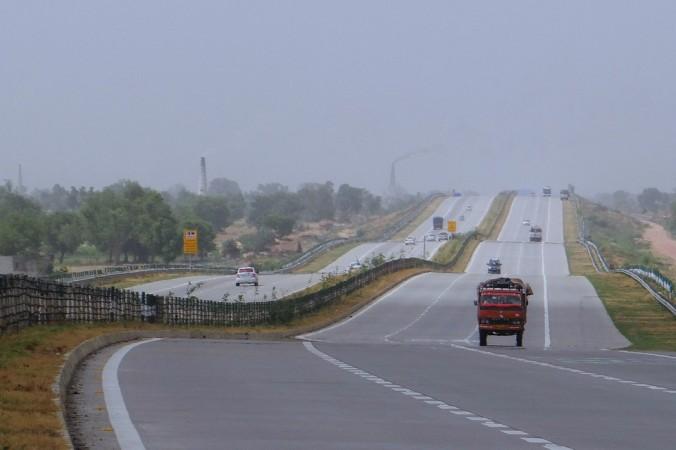 The Maharashtra government's dream project Nagpur-Mumbai Samrudhi Mahamarg recently ran out of funds. Now, five state agencies have come forward to give a loan of Rs. 5,000 crore.
All the five agencies have lent Rs. 1,000 crore each, a senior bureaucrat said Thursday. "We will pay interest at the rate of 8 to 9.5 per cent to these boards and corporations as well as financial institutions," The Times of India quoted him.
The five state-run corporations and boards, involving Maharashtra Industrial Development Corporation (MIDC), City and Industrial Development Corporation (Cidco), Maharashtra Housing and Area Development Authority (MHADA), Slum Rehabilitation Authority (SRA) and Mumbai Metropolitan Region Development Authority (MMRDA), have come together to provide financial assistance to Maharashtra State Road Development Corporation (MSRDC) for building the 700 kilometer expressway.
While the construction work of the road will commence from October 1, the bureaucrat said it will probably take 30 months to complete the entire project. "We have drafted an ambitious plan to complete the project on schedule, we expect that the highway will be thrown open to the people before April 30, 2021," he said.
The bureaucrat said that out of 10,000 hectares land required, the MSRDC had already retained 9,000 hectares. The remaining of it is being said to be acquired soon. According to the central government directives, the construction of a precast wall along the entire road has been proposed in addition, which is going to cost another Rs. 1,000 crore.
"We have already paid Rs. 7,500 crore for land acquisition. Initially, there was opposition to land acquisition, but now it appears to be a smooth affair. Once the highway is completed, it will be six-hour drive from Nagpur to Mumbai," said the bureaucrat.