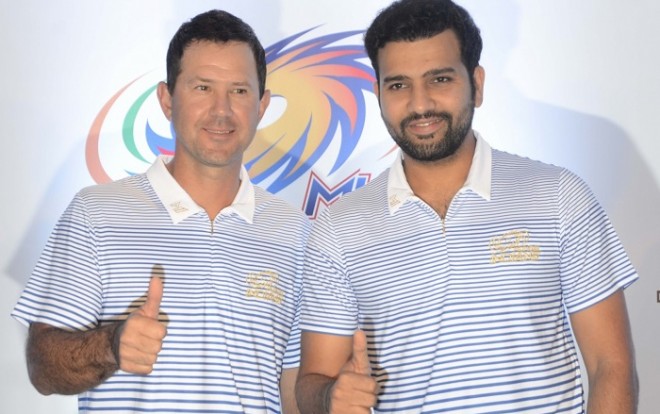 When the Mumbai Indians got Jos Buttler for just Rs 3.8 crore ($570,000), the overwhelming feeling was, "man, they have got a good deal here." Buttler then proved his batting chops in subcontinental conditions in the ICC World T20 2016, playing for England, only enhancing the "MI have made a really good buy" feeling.
Now, with the IPL 2016 set to begin from Saturday, one of the interesting things to watch out for in the Mumbai Indians camp will be Buttler's impact, provided he gets the opportunities. The problem with a settled lineup, like the one that the Mumbai Indians have, is that it gets really difficult for a newcomer to force a place in the playing XI, particularly a foreigner, considering only four international players are allowed.
With MI having Parthiv Patel in the wicketkeeping position, Buttler's place in the playing XI might not be a shoo-in, even if coach Ricky Ponting rates the Englishman as one of the best in the T20 business.
"I only got to meet Jos quickly in the last couple of days and I have been ultra-impressed with the way he has played his cricket and especially his performance in the shorter format of the game," Ponting told the IPL's official website. "He would be one of the top five batsmen in the world in the Twenty20 format.
"He was one of the players we had targeted in the auction and we are lucky enough to have him in the MI squad. Having that quality of player in the squad creates great competition for a spot in our side, which as a coach is also great."
One of the men making that decision of whether Buttler will play or not will be Rohit Sharma, the skipper, who seems to come into his own in Mumbai Indians colours under the bright lights of the IPL. Having guided MI to the title last season, Ponting is backing the captain to do it again in IPL 2016.
"Rohit is an excellent captain," Ponting said. "He is very calm and a neutral sort of person which is vital for a leadership role. His emotions never get too high when the team is performing well and neither do they get too low when they are not performing, which is a great sign for a leader.
"As a coach my role is to make the captain's job as easy as possible. I give him all the appropriate information that he needs, leading into a game and through the course of the game and then just let him use his instincts while he is on the field."
Those instincts will be vital if the Mumbai Indians, who begin their IPL 2016 campaign with a mouthwatering all-Maharashtra clash against Rising Pune Supergiants, are to defend their title this season, considering the strength of all the other seven teams in the IPL.