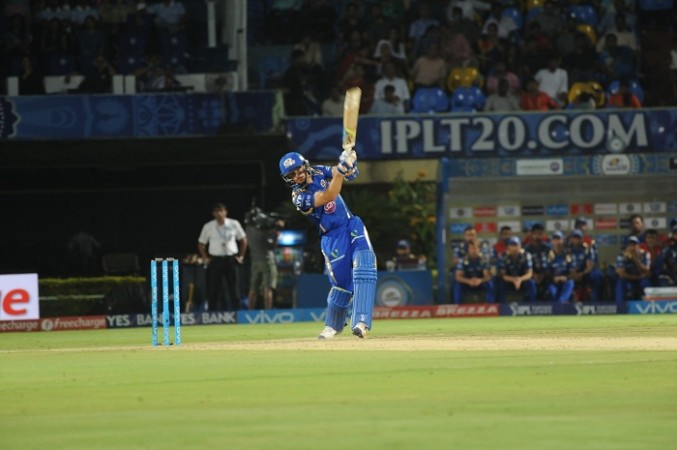 Ever since the beginning of the Indian Premier League (IPL) in 2008, international cricketers have benefited from playing in Indian conditions and used the same at the time of playing for their respective national teams. Mumbai Indians' Jos Buttler is no exception as he is keen to use his IPL experience when England take on India in the upcoming ODI and T20 series, starting January 15.
Buttler played for England in the last three games of the recently held five-Test series against India but did not shine enough. But Buttler, who scored a half-century and was left stranded in couple of other innings, is more known to be a quality limited-over batsman and can destroy any bowling on his day. So England will be banking on him if they hope to script a turnaround after the humiliating loss in the Test series.
Buttler considers his stint with the Mumbai Indians will help him acclimatise well with the Indian conditions during the ODI and T20 series.
"The IPL has been the best cricket experience I have ever had. I learnt as much of India in those six weeks, especially about myself and playing in these environments. So, naturally you could say I am a bit used to the chaos and noise and everything that comes with the big crowds in Indian cricket," Hindustan Times quoted the 27-year-old Buttler as saying.
England, who lost 0-4 in the Test series, will play three ODIs and as many T20s in their first international series of 2017.
India will be led by new ODI and T20 captain Virat Kohli, who recently replaced MS Dhoni after the World Cup-winning captain stepped down. Buttler believes irrespective of who captains India, England will have to be prepared for a tough challenge against India.
"We always look at ourselves and focus on what we can do as a team. India is a very good team, whether Virat or MS Dhoni is in charge. So, we have to be well-prepared," he said.