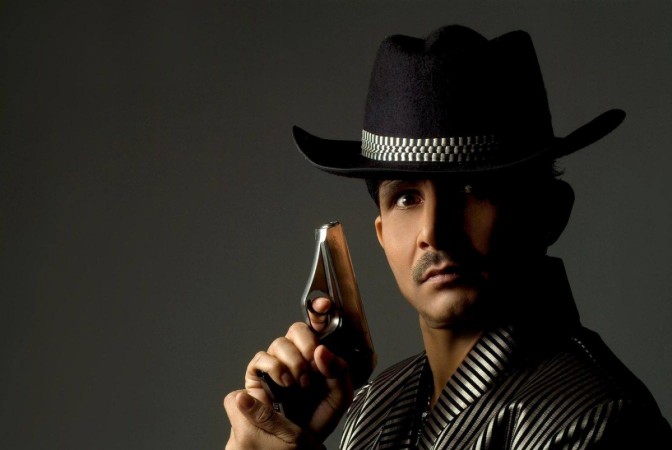 A first information report (FIR) has been lodged against actor-director Kamaal Rashid Khan aka Kamaal R Khan, popularly known by his initials KRK, for posting derogatory photos and comments against actresses on Twitter. The actor is quite active on the micro-blogging site, and has often been caught on the wrong foot on it.
The FIR has been filed at the Versova police station in Mumbai. KRK has been booked under Sections 354 and 309 of the Indian Penal Code.
Sources say the FIR has been filed following a complaint by a Mumbai-based lawyer named Rizwan Siddiquee. He had said in the written complaint, lodged about a month ago: "KRK has been posting the vulgar and lewd text on the Twitter against at least over a dozen actress and models since 2012 to February 2016."
This is not the first time KRK has landed in a soup such as this. Having been called out by director Vikram Bhatt on the lewdness and obscenities his so-called film reviews are laced with, KRK had been compelled to apologise and tweet earlier this month: "Recognised as a troll only or respected critic n I am 100% agree with his statement. So thanks to @TheVikramBhatt for showing me right way [sic]."
He also apologised to all Bollywood stars, tweeting: "I am sorry to all other Bollywood ppl also if I have hurt anyone by my statement or review. Today a new very serious type of critic has born [sic]."
The dispute started when KRK had insinuated that Bhatt had tried to "supply" Meera Chopra, cousin of Priyanka Chopra, to a top producer. The comment had fanned the debate on the existence of the casting couch in Bollywood to quite an extent.