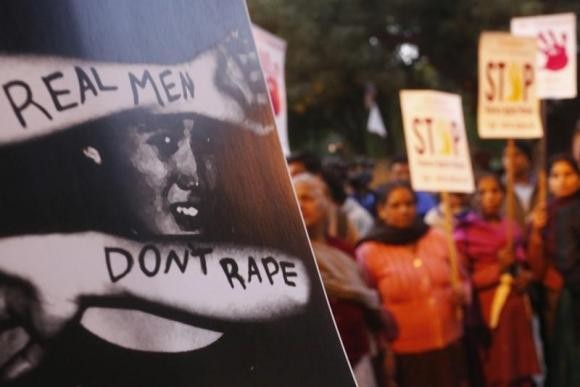 The model, who accused Mumbai DIG Sunil Paraskar of rape, refuted her former lawyer Rizwan Siddiqui's allegations that she only wanted to defame Paraskar and gain publicity. She also claimed that Siddiqui has tampered with the case and is now under Paraskar's influence.
In her complaint, the model alleged that she had known Siddiqui for some time, and hence approached him with the case but later came to know that he had connections with the DIG.
"I realised that the said advocate was under the influence of Mr Paraskar, as they knew each other through common friends. This was apparent from the messages and phone conversations that I had with this advocate. I have a record of these SMSs and phone conversation," IBNLive quoted her.
Siddiqui on Monday claimed that the model asked him to create a controversy out of the rape accusations, making way for her to participate in a reality show.
"My client (model) kept changing her statements. She didn't share entire information with me. I got the feeling that client was filing case for publicity. So, I backed out of the case," India Today quoted the lawyer.
Siddiqui reportedly submitted CCTV footage to the Mumbai Police, in which the model allegedly asks the lawyer to turn the rape case into a controversy. However, the Crime Branch is understood to have refused receiving any such footage.
The model had filed a complaint against Paraskar, accusing him of rape and molestation between November 2013 and January 2014.
On 23 July, the 57-year-old officer was reportedly booked under IPC Sections 376(2) (rape by a police officer), 376 C (intercourse by superintendent of jail, remand home, etc) and 354 (D) (stalking) at Malwani Police Station. He is on an interim protection from arrest till today, 5 August.
However, the Maharashtra State Commission for Women on Monday demanded Paraskar's resignation. The commission reportedly wrote to Mumbai Police Commissioner Rakesh Maria, asking him to suspend the DIG until the investigation is over.