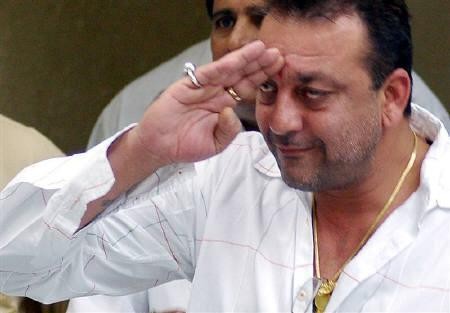 Bollywood actor Sanjay Dutt is in for more trouble after a lower court in Mumbai ordered a non-bailable warrant against him for threatening a producer on Monday.
Producer Shakeel Norani has accused Dutt of flooding him with threatening calls from the underworld.
Dutt was signed in for Noorani's film "Jaan Ki Baazi" in 2002 but did not complete it. Noorani had sought the signing amount of ₹50 lakh and losses amounting to ₹2 crore.
Noorani alleged that Dutt refused to pay back the sum and that the actor began threatening him with calls from the underworld.
Noorani had earlier taken the matter to Indian Motion Picture Producers' Association which directed Dutt to repay the sum.
When Dutt failed to pay off the amount, Noorani approached the Bombay court.
The actor has reportedly skipped previously two court appearances pertaining to this case.
The actor's lawyers, however, refuted the claims made by the producer. They said that the claims were fabricated.
Meanwhile, Dutt is already under pressure with the court granting only four weeks for him to surrender to the sentence. He has films worth ₹270 crore riding on him and many of them are yet to be completed.
Dutt was sentenced to three and half years in jail by Supreme Court last month for illegal possession of arms in 1992 Bombay blasts.