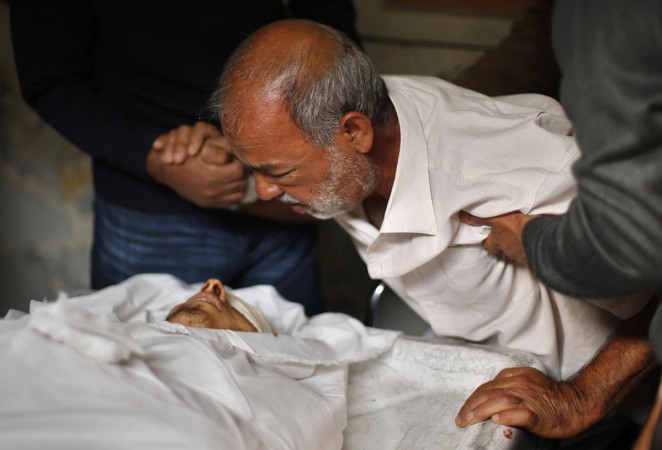 Mumbai Police arrested six people, including the son of a constable, on Tuesday evening for killing a youth after an altercation in Malad East on Monday.
The six accused include constable's son 22-year-old Amol Ghuge, Iftekhar Ansari, 21-year-old Siddharth Javrash, 23-year-old Vishal Atkale, 22-year-old Vikas Gadhve, and 24-year-old Jaipal Suryavanshi. They were nabbed after a CCTV footage showed the assault on Afzal Beg. The culprits had fled to Nashik after committing the gruesome crime, according to The Times of India.
The incident took place outside Swapnalok Tower in Pimpripada, Malad East, at around 2:25 am on Monday. Beg was riding pillion on his friend Shivanand Mishra's motorcycle when they were interrupted by Ghuge and his friends, who were on motorbikes as well.
Following an argument, the gang of six youths attacked Mishra and Beg. Although Mishra, 25, managed to escape, the accused brutally assaulted Beg before fleeing from the crime scene.
"Ghuge allegedly grabbed Beg and dragged him off Mishra's bike. He was joined by six others who rained blows on Mishra and Beg. Mishra somehow managed to free himself, got back on his bike and fled. However, Beg was assaulted with cement paver blocks and glass tubelights. His head and face were covered with injuries. When he stopped making any movement, the accused abandoned him and fled," a police official said.
Police Though Beg was rushed to the Shatabdi Hospital in Kandivali immediately, he succumbed to his injuries on Tuesday evening. The reason behind the assault is not clear as yet, but police have booked the six youths on murder charges.