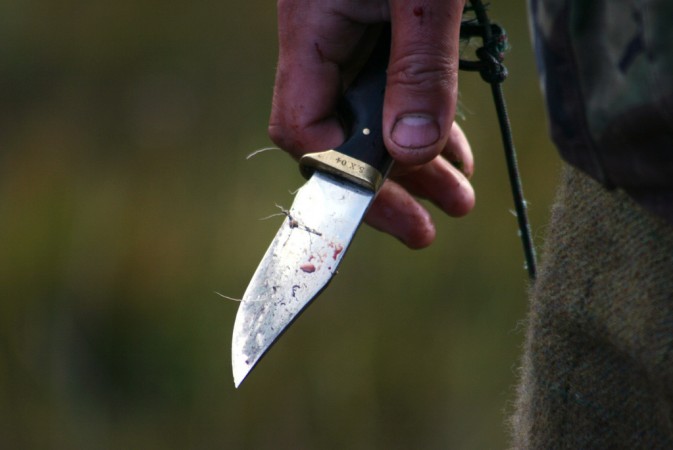 A 67-year-old man identified as Harishchandra Shirkar allegedly attacked three people in Mumbai's Bhoiwada court on Wednesday, November 22, when the police were escorting them out of the courtroom.
The three had been accused of attacking the 67-year-old with stones in 2009.
Shirkar reportedly attacked Mahesh Mhaprolkar, 41, Nandesh Kadwadkar, 47 and Devdutt with a knife when the court acquitted them of all charges.
A fuming Harish, who owns a small-scale business in Mumbai, had attended all the hearings since he was attacked and filed a complaint at the Dadar police station in 2009.
Harish was expecting that the trio to be held guilty by the metropolitan magistrate.
But the judge acquitted the three of all charges, leading Harish to attack them from behind with a knife.
The situation turned gory, with people running for cover and blood spilled on the floor.
Police constables rushed to the spot, disarmed Harish and then took him into custody.
Devdutt — who is reportedly the Harish's brother — fled the spot, while the Mhaprolkar and Kadwadkar were rushed to King Edward Memorial Hospital because they were severely injured.
Zone 4 Deputy Commissioner of Police (DCP) N Ambika said: "The constables on duty and those who accompanied the accused to court ran towards Shirkar and apprehended him, disarming him instantly. The injured were immediately taken to KEM Hospital"
The DCP added: "Prima facie it seems that the acquittal of the accused resulted in the assault."
The trigger
Mhaprolkar, Kadwadkar and Devdutt had reportedly laughed at Harish after the court acquitted them around 12:30 pm on Wednesday, and went ahead to complete the formalities.
A police officer present at the spot was quoted by NDTV as saying: "While they were walking, the three laughed at Shirkar, who was sitting in the courtroom. They were signing documents seated on one table."
He added: "Shirkar then stood up and went behind the trio and began attacking them with a knife he had. Mhaprolkar and Kadwadkar suffered injuries on their head and shoulders. The third accused managed to flee."
'I got justice by myself'
According to the 67-year-old, he was pretty sure given the proceedings in the case that the three would be acquitted. He lost his temper and attacked them when they laughed at him.
Harish said: "The three of them should get some punishment for attacking me with stones. They were acquitted and I stood there like a fool, that's why I got justice by myself."
Harish has since the attack been booked under Section 326 for voluntarily causing grievous hurt by dangerous weapons or means under the Indian Penal Code, and will be presented in court on Thursday.