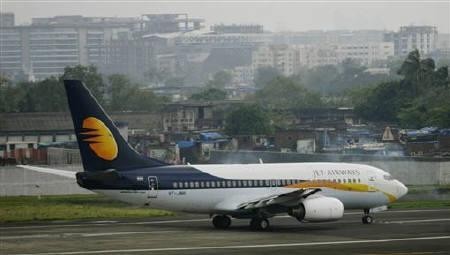 The mystery behind the unmanned flying objects (UFOs) seen over Mumbai airport airspace over the weekend has been solved – they were promotional balloons released as part of a marketing gimmick.
Intense speculations began after five floating parachutes forced a Jet Airways flight to abort take-off on Saturday from Mumbai's Chhatrapati Shivaji International Airport.
Some reports had sparked serious security concerns by suggesting that the parachutes were remote-controlled, and said that the Prime Minister Office had directed the Indian Air Force and other agencies to investigate.
The concerns were soon played down after other reports suggested that the objects were possibly Chinese lanterns blown over from the nearby beach.
The Mumbai police have now solved the mystery, claiming that an event management company had released promotional balloons on behalf of a diamond export company for a sponsored cricket match being played at the Kalina grounds, which is close to the aiport, IANS reported.
Two employees from the events management company have been arrested.
"We have registered case of negligence against them and are probing whether they had the requisite permissions for releasing these air balloons in a high security zone," a police official said.