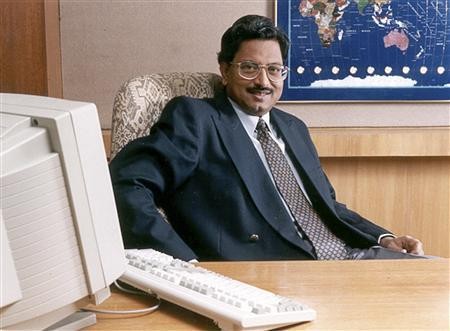 A special CBI court in Hyderabad adjourned the pronouncement of verdict in the multi-crore Satyam scam to April 9. The much awaited judgment was earlier scheduled for Monday.
According to Mint, the date of the verdict has been postponed for the second time since 23 December, 2014. In the previous hearing held on 23 December last year, special judge BVLN Chakravarthi had put off the announcement of the verdict to 9 March.
The date has been postponed to 9 April following Chakravarthi's statement saying he needed more time because of huge amount of documentation at hand which needed to be studied further. However, he assured that the final verdict would be given on the next scheduled date.
According to NDTV, the verdict in the case would be given on the basis of 3,000 documents that have been examined and 226 witnesses whose statements were recorded by the CBI during the trial which continued for six years.
Termed as one of the biggest corporate scandals of all times, the scam came into light after the CBI probed into the matter and chairman of the Satyam Computer Services Limited (SCSL) Ramalinga Raju confessed that the company's accounts have been falsified.
He was arrested by the Andhra Pradesh Police's Crime Investigation Department for manipulating the accounts by $1.47 billion. The CBI in 2009 filed three different charge sheets in the case which were later combined together as one.
A total of ten people were convicted in the case which included Ramalinga Raju's brother and Satyam's former managing director B Rama Raju, former chief financial officer Vadlamani Srinivas, former PwC auditors Subramani Gopalakrishnan and T Srinivas and other close aides.
Currently, all the convicts are out on bail and are awaiting the verdict.