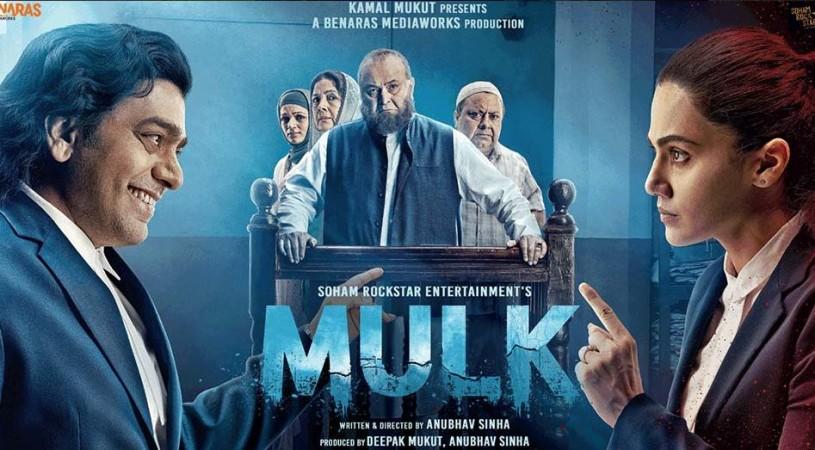 Bollywood movie Mulk starring veteran Rishi Kapoor and actress Taapsee Pannu has been quite successful in impressing most film critics. Reviews of the film are out and Mulk is being applauded for some stellar performances and powerful storyline.
Directed by Anubhav Sinha, Mulk has an ensemble cast of Rishi Kapoor, Taapsee Pannu, Prateik Babbar, Ashutosh Rana and Rajat Kapoor among other actors. The film is based on a Muslim family that fights to prove its innocence after one of them engages in a terrorism-related act.
A special screening of the film was held, which was attended by several film critics. As expected, Mulk is enjoying a high rating from most critics and is being highly recommended for the audience.
From direction to performances and dialogues, everything about Mulk is being praised. Here is what the critics have to say about Mulk: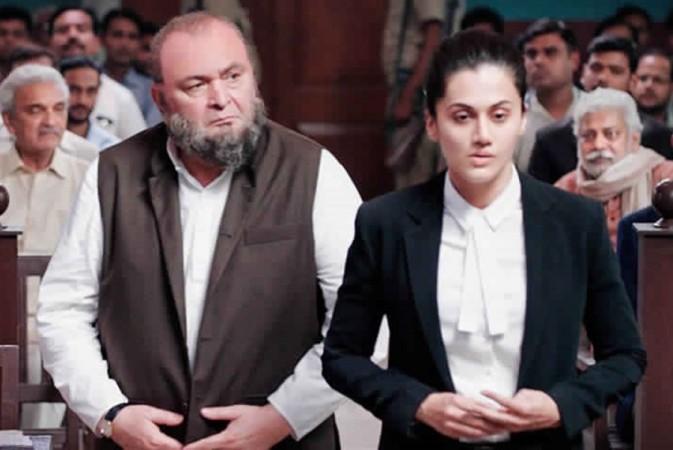 NDTV: In making its extremely timely statement, this film allows itself to lean a tad towards conventional melodrama. But it makes its point with such force that it is difficult not to be impressed. Go watch Mulk for its stout-hearted espousal of sanity. It isn't often that Bollywood shows such spine. (4/5)
The Times of India: Shot in the bylanes of small-town India, the film captures the milieu it is set in, aptly. The music is the weakest link and the soaring and melodramatic background score in some portions is distracting. Mulk focusses on some hard-hitting and burning issues, while also highlighting the crucial role that the media and various other channels of information play in disseminating the right news and facts to its citizens. (3.5/5)
The Hindu: It has a stellar cast to weave a compelling social fabric from. Rishi Kapoor and Taapsee Pannu walk away with the most dramatic moments but Manoj Pahwa as Ali Mohammed's wronged brother Bilal is heartbreaking and Kumud Mishra as the judge gets to speak some compelling common sense about the Constitution and elections that we could well pay heed to.
Filmfare: At the start of the review, it is stated that the film asks some unpleasant questions. But the most important question it asks is -- what's the definition of terrorism? Well, you'll be surprised at the answer. (4/5)
#Mulk is the Garam Hawa of our times.. a jolting reminder of a harsh socio-political reality. It is also a gripping riveting drama,passionately drawn from newspaper headlines. @chintskap presides over a massively impressive cast .Must be seen by every Indian.'5 stars #Mulkreview

— SubhashKJha (@SubhashK_Jha) August 1, 2018
Bollywood Hungama: On the whole, MULK is a hard-hitting and exhilarating saga that effectively talks about some of the burning issues of our country. At the box office, it has the potential to grow thanks to the positive word of mouth and thereby emerge as the dark horse of the year! Recommended! (3.5/5)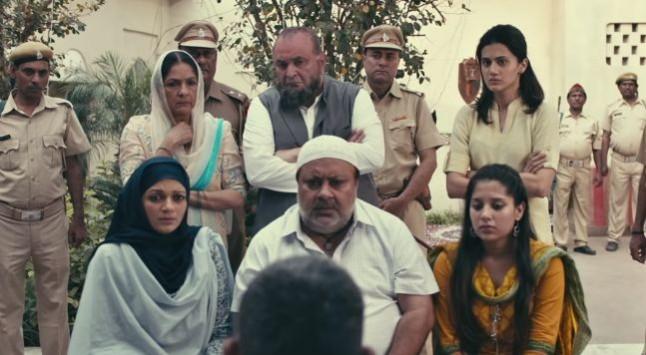 The Quint: While the arguments and repartees inside the court tear into the "us vs them" narrative effectively, it seems a little over-dramatised. At times, one misses the subtlety that Shahid boasted of, but then Mulk is its own film. It makes a loud and impassioned appeal for communal harmony and must be seen both for its message and performances. (4/5)