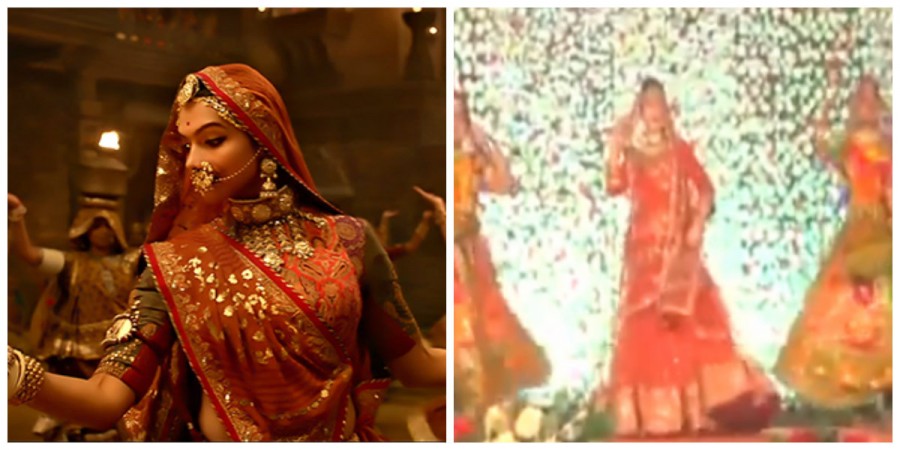 It looks like the Padmavati controversy is not dying down soon. In the recent developments, Mulayam Singh Yadav's younger daughter-in-law Aparna Yadav's dance video from her brother's engagement ceremony in Lucknow has gone viral.
Why?
Because she was dancing to film Padmavati's controversial song – Ghoomar. In the video Aparna is seen wearing a heavy red lehenga and heavy jewellery with a few background dancers which we assume are relatives.
Check out the pictures: Padmavati controversy: After Deepika Padukone, Mulayam Singh Yadav's daughter-in-law Aparna dances to 'Ghoomar' tune
And naturally someone had to oppose. Who? Karni Sena chief Lokendra Singh Kalvi, who said: "We are fighting for our cause. Being a Rajput she is dancing on such songs without caring for the sentiments of Rajput. We will send the original Ghoomar song and other Rajasthani folk songs if they like it so much."
Check out the video:
Amid the ongoing controversy over Padmavati ban, this video further boils things up.
Aparna's father Arvind Singh Bisht, Uttar Pradesh's information commissioner, told NDTV: "We have no interest in any film or any scandal around it. At these private wedding functions, people often dance to folk songs and film songs. That was the spirit in which she danced."
Talking about the film, Deepika Padukone plays Rani Padmavati, with Shahid Kapoor as Maharawal Ratan Singh and Ranveer Singh as Sultan Alauddin Khilji.
The movie was supposed to be released on December 1 but that has now been deferred.
Meanwhile, the makers of Padmavati have submitted a fresh application for a 3D version which has been awaiting clearance from the Central Board of Film Certification (CBFC), reports suggest.