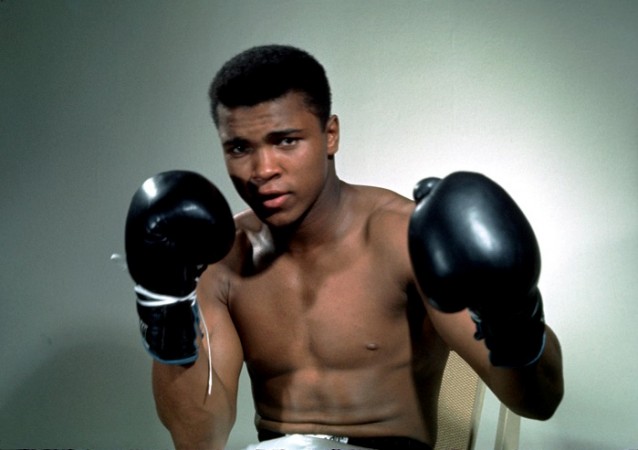 The greatest boxer the world has ever seen bid goodbye to this world today, after Muhammad Ali died in a Phoenix hospital. The family spokesman Bob Gunnell confirmed the sad news on Saturday. Ali was 74.
"After a 32-year battle with Parkinson's disease, Muhammad Ali has passed away at the age of 74. The three-time World Heavyweight Champion boxer died this evening," Gunnell told NBC News. A funeral is expected to be held in his hometown of Louisville, Kentucky.
Nobody has had a bigger impact in the sport of boxing than Ali, who enthralled crowds and fans with his silver tongue while walking the walk in the ring with his sheer brilliance. His quickness and ability to evade the big punches from the big heavyweights was supreme, and in his career, he went on to win the world heavyweight title three times.
Ali's style was a fusion of style, speed, exuberance and that self-confidence that all greats have. Ali polarised opinion during his time in the ring, owing to his political and religious stances, including his refusal to be drafted into the American armed forces for the Vietnam War.
While Ali was initially highly criticised for that decision, he would later find sympathy as support for the war waned. As entertaining or controversial, depending on your point of view, Ali's career outside the ring was, though, he will always be remembered for his brilliance in it.
Be that for his rivalry with Joe Frazier, the culmination of which came in the "Thrilla in Manila" or the unforgettable "Rumble in the Jungle" with George Foreman. Ali showed that you do not need to be this monster in the heavyweight ring to be successful.
His ability to move quickly and, yet, be so effective with his punches put him a notch above everyone else. Just like everyone, though, Ali did have his flaws in the boxing ring, but for the most part, his sheer ability to quieten one heavyweight after another with prematch trash talking and then power in the ring was a joy to behold.
Ali, after a wonderful boxing career, which ended in 1981, would then go on to be diagnosed with Parkinson's disease three years later. However, despite that ailment, Ali continued to sparkle, always giving his two pence on issues he cared for, with that persona and charm never fading away, even as his body did.
In the end, his battle with the disease and age caught up with him, as Ali, taken to a Phoenix hospital with respiratory problems earlier this week, finally lost the battle, even if his fights in the ring and outside will forever remain in everyone's hearts.