Multifaceted writer Gilu Joseph's bold cover photo for a Malayalam magazine aimed to break the stigma around 'breastfeeding in public' has gone viral. But did you know that much before Joseph, another actress had gone topless for a similar campaign?
A few years ago, actress Kasturi did a similar shoot for "A Beautiful Body Project: The Bodies of Mothers" shot by world-renowned photographer Jade Beall. The photo-book has stories of as many as 80 mothers from all over the world, who volunteered to celebrate the irreplaceable beauty of women during pregnancy and after becoming a mother.
While Gilu Joseph's daring cover is to break the stigma around breastfeeding in public, Kasturi's campaign was to celebrate the beauty of a woman's body post childbirth.
"A Beautiful Body Project is a series of book volumes and an online media platform dedicated to women and body image, celebrated through the sharing stories about motherhood, aging, cancer, stillbirths, miscarriages, weight-gain, weight-loss, dysmorphia, and beyond," reads the description of the book.
Now, Malayalam fortnightly Grihalakshmi came out with a cover photo in which writer, model, and poet Gilu Joseph is seen breastfeeding a baby with a message, "Mothers tell Kerala, 'please don't stare, we need to breastfeed'".
The cover photo with the empowerment message has been hailed by a large section of people. However, some people did not like the idea of hiring a model and shooting a cover to propagate the thought.
Nonetheless, Gilu Joseph, who has acted in movies like Jacobinte Swargarajyam, C/O Saira Banu, Thrissivaperoor Kliptham, Aby, Rabbit hole, Adam Joan and Ottamuri Velicham, is praised for her doing the bold photoshoot despite facing opposition from her own family.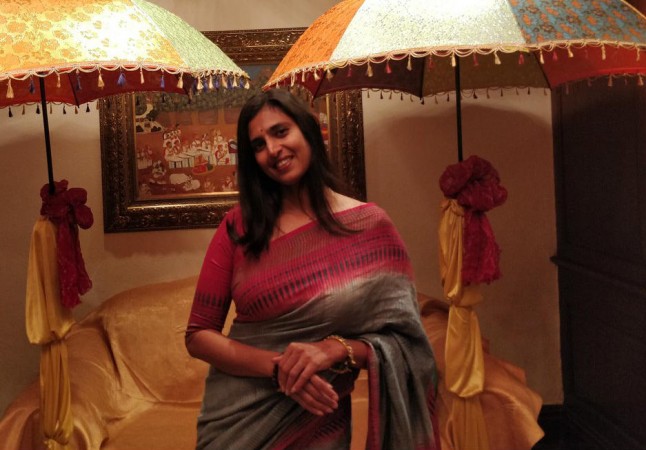 .