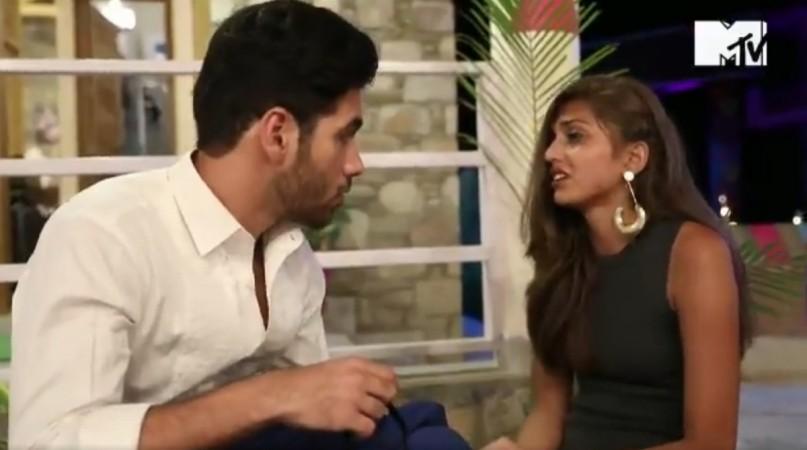 7:51 pm - Now Mehek and Simba and Samyuktha and Rohan are in the danger zone and anyone of them could get eliminated in the next dome session.
7:49 pm - Shruti and Gaurav get the bonus point and move forward in the game. They will now perform in the Test Your Bond Challenge.
7:40 pm - While its a draw between the two couples 1-1, it remains to be seen which couple will get the bonus point that will take them forward in the game.
7:28 pm - Now its Rohan and Samyukhta vs. Gaurav and Shruti.
7:27 pm - Maera and Fahad wins with 3-0 against Simba and Mehek.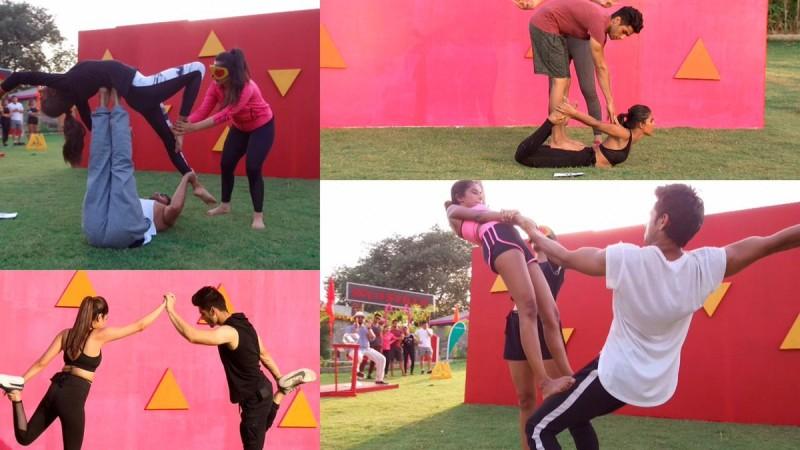 7:21 pm - Handa makes a small mistake which makes her lose the point. And the task continues.
7:17 pm - Arushi Dutta gets the first point as she guesses the yoga pose right.
Now its Handa's time to guess the pose right for Mehek and Simba.
7:14 pm - It's Simba and Mehak vs. Maera and Fahad and Rohan and Samyukhta vs. Gaurav and Shruti.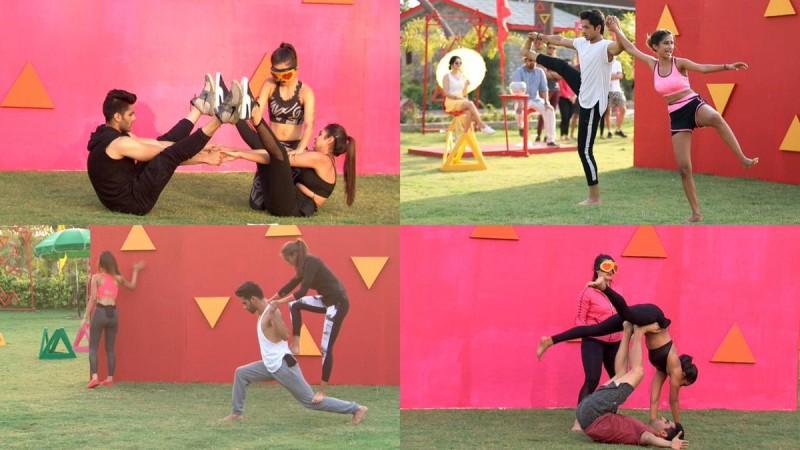 7:12 pm - Now these couples will choose a helper which will only be a girl. While Mehek and Simba choose Handa, Rohan and Samyuktha choose Roshni while Gaurav and Shruti choose Anushka and Maera and Fahad choose Arushi Dutta.
They will perform the Yogalicious task where the couple will perform yoga asnas following the guidelines given by the helper.
7:11 pm - Samyuktha goes with Rohan while Mehek goes with Simba. Mehak just revealed that Simba is ready to commit to her for the rest of the game. While Maera goes with Fahad.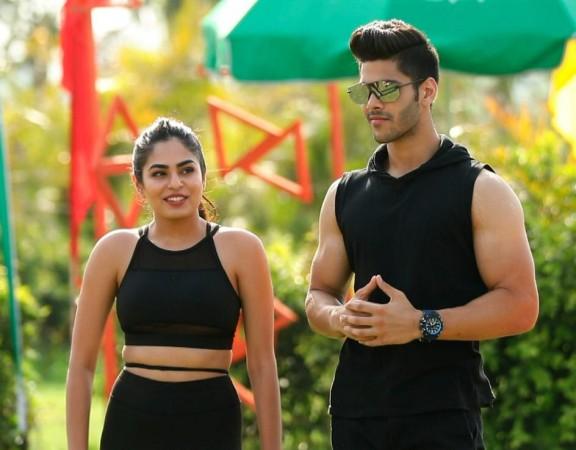 7:08 pm - Shruti decided to perform her next task with Gaurav instead of Rohan as she wanted togive some break to this relationship as she feels if she continue being with him, it might get worse.

7:06 pm - Mistakes have been done by Rohan but if the same person accept his mistakes and is ready to apologize and stood by then second chance can be granted. Shruti asked Rohan for some more time and asked her to leave her alone.
Shruti goes and cries her heart out before Gaurav while the latter gives her advise not to take decisions so suddenly that later she may regret. He asks her to listen to her heart and go with it.
Kabeer and Anushka who happens to be Shruti's bestfriends showed their true colours in the last dome that's what Shruti feels and is not ready to continue this friendship anymore.
7:04 pm - Rohan tries to console Shruti but she walks out crying trying to figure out what she needs to do now.
7:02 pm - After locking horns with Gaurav, Kabir tells Anushka and Fahad that the new guy is gone now and it has now become personal. "He is being oversmart, he is going down, yeh kal ka aaya vaah ladka" says Kabeer for Gaurav.
7:01 pm - Almost everybody told Shruti to leave Rohan, but Gaurav asked her to listen to her heart and take the decision. It's a very stressful decision for Shruti to take.

Who could've ever thought that there will be a hidden tension between Rohan and Shruti who have been together since the beginning on MTV Splitsvilla 11. As Shruti's friend Gaurav let her disturbing secrets out, Rohan's insecurities were brought into the light. And it looks like Rohan and Shruti's relationship is going to last long if things like these keep happening between them.
On tonight's episode of Splitsvilla 11, Gaurav can be seen apologising to Shruti for talking about her rocky relationship with Rohan in front of everyone. He even apologises to Rohan for saying things against him. However, when Kabir tries to clear Anushka's mess, Shruti backed off and said that she doesn't want to discuss about things anymore with him.
Kabir revealed that he never really liked Rohan, and Anushka spilled the entire truth about Shruti and Rohan's relationship in the last dome session. Suddenly, things start getting heat up between Kabir and Gaurav on a personal level and it looks like a new rivalry has taken place in the villa.
Meanwhile, it looks like Rohan is going to perform with Samyukhta instead of Shruti. On one hand we can see a strong bond end, while on the other, a very steamy task is on the way on Splitsvilla XI.
Should Shruti move on and perform with Gaurav? Stay tuned for MTV Splitsvilla 11 live updates at 7 pm today.