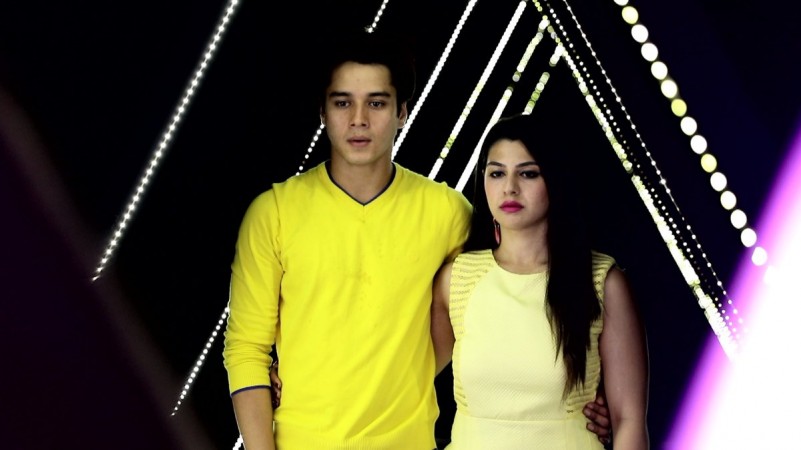 7:53 pm - Now Shruti and Rohan are going against each other with their respective partners Gaurav and Maera.
7:51 pm - And the winner of Test Your Bond Challenge are Dutta and Fahad despite them breaking the wrong pot and giving away one point to Shagun and Handa.
7:50 pm - Shagun seems to have given up the task as he has become very tired carrying Handa on his back.
7:41 pm - Shagun and Handa have finally scored a point. Now Dutta and Fahad are currently leading with 4-0.
7:39 pm - Dutta and Fahad are currently leading with 3-0.
7:37 pm - Fahad and Arushi have smashed their first pot while Shagun and Handa are struggling to get the job done.
7:35 pm - Two couples will contest against each other. Each boy will carry his partner on his back and go through extreme physically challenging obstacles. After crossing hurdles, girls will have to smash the pots hanging mid-air by matching the actors and actresses and the song that was picturised on them.
7:30 pm - The Test Your Bond Challenge has begun and ideal matches Shagun and Handa, Fahad and Dutta are going to fight it out against non-ideal matches Shruti and Gaurav and Maera and Rohan.
7:28 pm - Anshuman and Roshni have now turned up to the secert session with the oracle. Oracle tells Anshuman and Roshni that the dymanics of Splitsvilla has changed.
There is one ideal match in the villa which is not actually an ideal match. If Roshni and Anshuman find out who that couple is, they will be blessed with powers otherwise they will have to bear the consequences.
7:27 pm - Once bestfriends, now enemies. Yes, we are talking about Shruti and Anushka.
7:26 pm - Not just Shruti, but Anushka also is in a serious fight with Handa. Handa feels Anushka has lost her mind and has crossed her limits for the game.
7:23 pm - "Itna hi personal problems hai, toh why the f*ck are you in Splitsvilla?" says Anushka to Shruti. Anushka feels Shruti is trying to gain sympathy.
Shruti has decided to perform with Gaurav and look who is not okay with this, it's Anushka.
7:21 pm - Anushka and Shruti fight it out inside the rooms as well. They are yelling at each other and it looks like there's no end to it.
7:19 pm - "I am sick of your problems Shruti," says Anushka. Shruti decided not to perform with Rohan because of their problems. Anushka knows all about it, and yet she decided to resurface the issue.
7:17 pm - Anushka called Handa a snake and accused her of doing idhar ki baat udhar. Handa went and told Shruti and team that Kabeer and Anushka are planning to throw them out.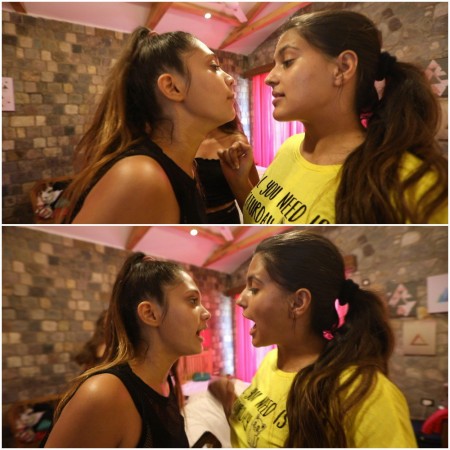 7:16 pm - There is a lot of argument going about plotting against each other.
7:14 pm - Anushka is confronting Samyuktha whether she discussed about teaming up and calls Anshuman to tell the truth.
7:12 pm - "You are being a stupid, insecure f*ck," says Gaurav to Kabeer as he asked Gaurav to back off from Anushka.
7:10 pm - Kabir is really not happy about it. He confronts Gaurav and asks him to stay away from Anushka. Gaurav calls him insecure which gets followed by a heated argument.
7:07 pm - Now a twist in the tale. Villa gets a scroll saying that ideal matches will decide which couple will go on a secret session with Oracle.
Splitsvillans are confused who to send. They think that Anshuman and Roshni were the strongest couple while Kabir is feeling insecure as Gaurav asked Anushka to send him to the secret session.
7:05 pm - Shruti and Gaurav get back to the villa and Rohan hasn't turned up to Shruti to ask her about her date.
7:04 pm - Shruti's date with Gaurav is going great till now. Everything was happy. Shruti discussed about girls who are hitting on him and Gaurav too spoke about his liking.
Gaurav told Shruti that he likes Anushka more than any other girl in the villa, but if Shruti leaves Rohan and performs with him, then nothing could be better.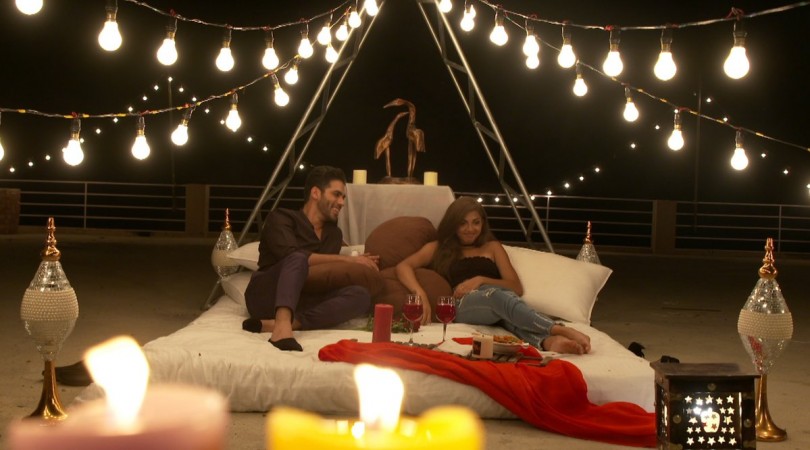 7:02 pm - Shruti and Gaurav will now go on a date and Rohan is heartbroken right now. While Shruti and Gaurav have been good friends with each other for a long time, Shruti is still confused with Rohan.
Gaurav got roses for Shruti to make her feel special and to bring back the happy, bubbly Shruti.
Shruti says tells Gaurav that Rohan was still angry with her when she was going on a date with him.
7:01 pm - "Pehle Anushka aur Kaber, Fahad aur Dutta ko udaate hai phir 8 logo ka team banate hai," says Samyuktha. Shagun, Anshuman and Roshni say that they will think about it and let her know.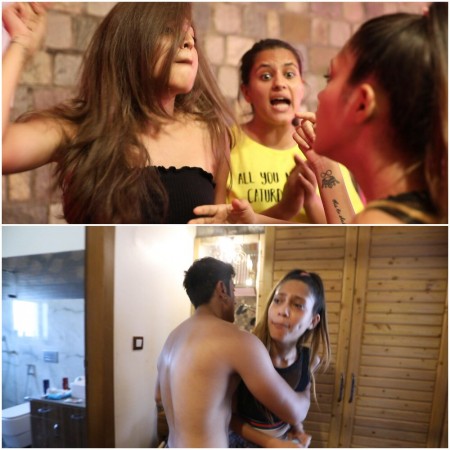 A lot is happening inside MTV Splitsvilla 11 these days. From witnessing trouble in Shruti and Rohan's paradise to getting into a nasty fight with Anushka, the splitsvillans have shocked everyone with their shocking revelations. And now Arushi Dutta has revealed that she has been keeping up with Fahad only for the game and doesn't have a love connection between them.
During the last couple of episodes of Splitsvilla 11, Anushka has been constantly accusing Dutta of trying to flirt with her connection Kabir. Knowing Kabir feels deeply for Anushka, Dutta is still not ready to give up on him and sent him another love letter.
On the other hand, Handa revealed that Anushka is flirting with Gaurav even though she has a connection with Kabeer. Now it remains to be seen whether Anushka is willing to replace Kabir with Gaurav.
Meanwhile, Anshuman and Roshni will have a secret session with the Oracle to know whether they will once again gain the ideal match powers or lose it today.
Stay tuned for MTV Splitsvilla 11 live updates at 7 pm today.