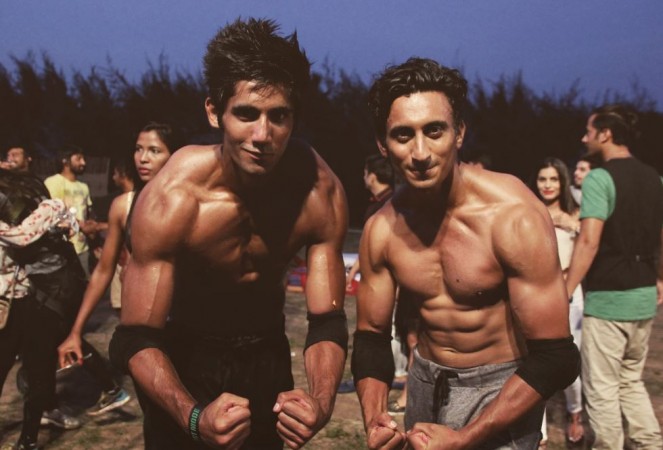 MTV Splitsvilla 9 has reached its finale. The reality show will air the finale episode of its ninth season on Saturday evening, but the names of the winners have already been leaked.
According to reports, Gurmeet Singh Rehal and Kaavya Khurana have been announced as the winners of MTV Splitsvilla 9, hosted by Rannvijay Singha and Sunny Leone.
The reality show started in June with six queens and five warriors. However, in the finale, it was only three queens and their connections. The final competition was between Queens Martina, Kavya, Rajnandini, and their connections Varun, Gurmeet and Archie. However, Gurmeet and Kavya emerged as the winner beating other contestants, according to a Miss Malini report.
This might not come as a surprise to many, as when the show began there were reports that MTV Splitsvilla is fixed and the winners were already decided. "The season just rolled out on TV. But it's all fixed. Rannvijay's close aides Varun Sood and Gurmeet Singh would be the finalists with Gurmeet finally emerging as the winner," a source had informed Tellychakkar.com in June.
Not only the sources, even contestants of the season 9 said that the hosts were biased towards Gurmeet and Varun, who were also a part of MTV Roadies. "Yes, even we felt that the makers gave importance to Gurmeet and Varun, but I am shocked to know that it was pre-decided. It's unethical on the makers' part as we have equally put in efforts to win the show," a contestant on the condition of anonymity said.
"Gurmeet was initially dumped by one of the princesses, but the 'Book of Fortunes' was opened at the same moment and he got saved. One cannot dictate in terms of task performance, but can certainly manipulate scenarios to suit someone's interest," another contestant added.