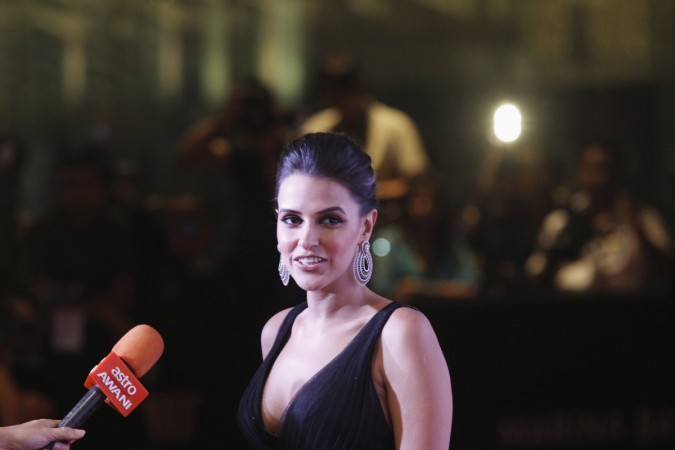 "MTV Roadies" journey is full of controversies related to the judges and contestants and "MTV Roadies X4" is no different. Actress Neha Dhupia, who joined the show as a judge this year, stirred controversy for the second time when she walked out of the voting ground.
The incident happened when the actress was shooting the final vote outs with the contestants and other gang leaders and "Roadies X4" host VJ Gaelyn made some remarks, which did not go down well with the actress. Neha, who is left with only two gang members, got upset and burst into tears. She walked out and said that she doesn't want to host the show.
"This was extremely shocking. We have never seen Neha getting so upset. She walked out of the voting ground, saying that she doesn't want to be part of 'Roadies'," IANS quoted a source as saying.
This is not the first time "Roadies X4" gang leader Neha is in the news. In April, the actress got upset when her gang members got embroiled in politics on the set. "Roadies" gang leaders Rannvijay Singha, Karan Kundra and Prince Narula are aware of the format of the show and they are also used to the politics, but Neha being new in the show could not take the politics.
"Neha was extremely upset because of the behaviour of her gang members. She was almost on the verge of crying but Rannvijay, Karan calmed her down and advised her to be strong and level- headed," a source from the set told Mid-Day.