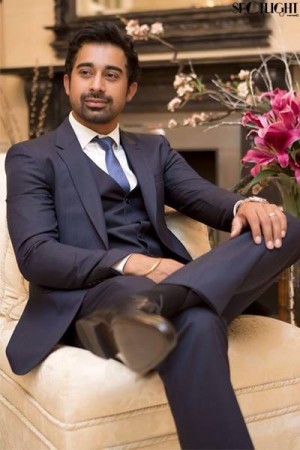 MTV Roadies host Rannvijay Singha is set to marry his girlfriend in April 2014.
The VJ turned actor took to Twitter to announce that he is getting married next month.
Wanted all of you to know from me, here it is... I'm getting married next month!!

— rannvijay singha (@RannvijaySingha) March 25, 2014
Singha also revealed about his bachelor party's detail which will take place in Goa.
"My bachelor party is around the corner and it's gonna be one wicked night," he posted on Facebook along with a photo.
When his fans asked him about the name of the girl and whether she is from the same industry he replied saying that she is not from same industry and he will reveal the details about his wife soon.
When IBTimes India spoke to a source close to the actor the source replied, "Rannvijay is a private person."
Last year, there were reports that the VJ got engaged to his London based girlfriend Priyanka in a private ceremony. But in February, Singha told Times of India that he is single.
"Before you ask me questions about my love life, let me tell you, bikes were, are and will always be the only true love of my life. Otherwise I am single," he told TOI.
"These days I am living off a suitcase and on planes. Aise mein it will be a torture for any girl to get into a relationship with me. I will get married, definitely."
Previously, the actor, who is the winner of Roadies season 1, dated VJ Anusha Dandekar.