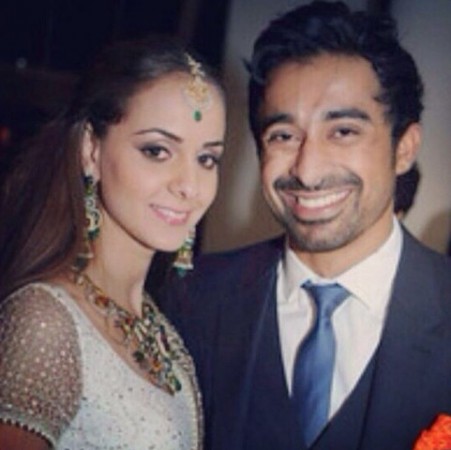 MTV Roadies host Rannvijay Singha tied the knot with girlfriend Priyanka Vohra in a glittering ceremony in Dubai this week. Vohra is based in London
The engagement (roka) ceremony and wedding took place in Dubai, while the reception was held in London, which was attended by family and friends.
Raghu Ram and Rajiv Lakshman, who also host MTV Roadies along with Singha, were present in the wedding ceremonies and reception.
.@RannvijaySingha takes #thefirststep towards becoming a perfect husband in Hitched. Have you seen it yet? http://t.co/Dpfyy2HZx2

— raghu ram (@tweetfromRaghu) April 16, 2014
The wedding ceremonies were shot and will be uploaded on YouTube, as a part of a web series "Hitched". Raghu and Rajiv wanted to telecast the wedding online for Singha's fans.
The initiative was taken by Colosceum Media and One Digital Entertainment.
Singha uploaded the video of his engagement ceremony on 13 April (Saturday) and next day he uploaded the pictures on Twitter and Facebook.
The love of my life,Prianka.. pic.twitter.com/ckB5S5ANm1

— rannvijay singha (@RannvijaySingha) April 14, 2014
"I feel so blessed to get so much love from all of you,thanks for all the love and wishes!And now Prianka is getting so much love also,thanks," he tweeted.
Thanks a ton for all your wishes and love! pic.twitter.com/Fb2yEH9xNq

— rannvijay singha (@RannvijaySingha) April 14, 2014
The VJ announced about his wedding on Twitter in March, breaking millions of heart. "Wanted all of you to know from me, here it is... I'm getting married next month!!"
While, the wedding and reception took place in Dubai and London respectively, the bachelor's party was held in Goa.
(ED:VS)