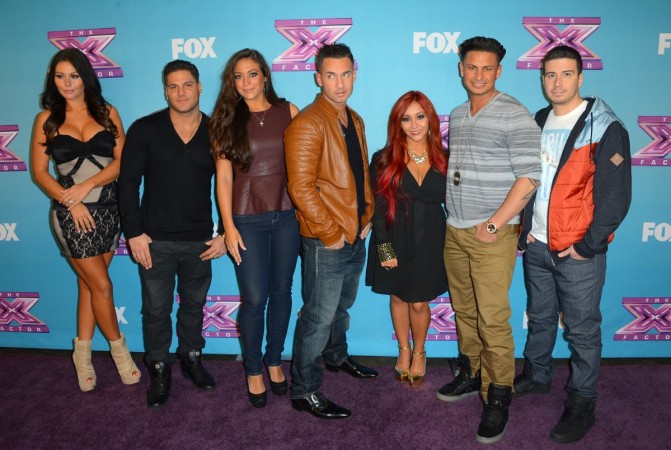 A major perk of being a 90's kid is remembering the excessive spray tanned, heavy mascara and minimum outfit clad inhabitants of that jam packed house on Jersey Shore.
And if you were a fan, good news for you as MTV is all set to bring the show back for a new reality series, called Jersey Shore Family Vacation.
Also read: Snooki of 'Jersey Shore' Married! See Wedding Dress, Bridesmaids, First Dance and More (PHOTOS)
The entire cast of the OG Jersey Shore is set to return, as MTV revealed during the premiere of Floribama Shore – one of the many spinoffs of the original television series. and of course, fans are thrilled.
If you think for a single second that I'm gunna subject my grown ass to yet another season of Jersey Shore you're absolutely right it's fucking Tee shirt time

— Michael Anthony (@_Marronayyy) November 28, 2017
JERSEY SHORE IS BACK the show that influenced a generation

I'm the sweetest bitch you'll ever meet RAHN STAP IT alright we got a situation CABS ARE HERE! smush room TSHIRT TIME meatball GTL where's the beach GRENADE fist pump GET CRAZY GET WILD

— cala (@Calampel) November 28, 2017
"Jersey Shore" is coming back, and there are three things on my mind:

1. Gym
2. Tan
3. Laundry

— Michael Knowles (@michaeljknowles) November 28, 2017
Almost half a decade after the show ended in 2012, the cast is reuniting for the first time for a whole new series. Previously, the only Jersey Shore reunion that had happened was earlier this year, when five cast members had teamed for an episode on MTV's Reunion Road Trip.
The cast had also reunited for a Burger King commercial earlier this year, which Ronnie Ortiz-Magro didn't attend. House member Deena Cortese had told Us Weekly, "I honestly don't know if anyone has spoken to him about it.
"Right now we're in a group chat with me, Pauly, Vinny Mike, Nicole, Jenni and Sam. Ronnie's actually not in it right now, in the group chat, but we're all talking about it and we're all trying to figure out ways to make it [reunion series] happen."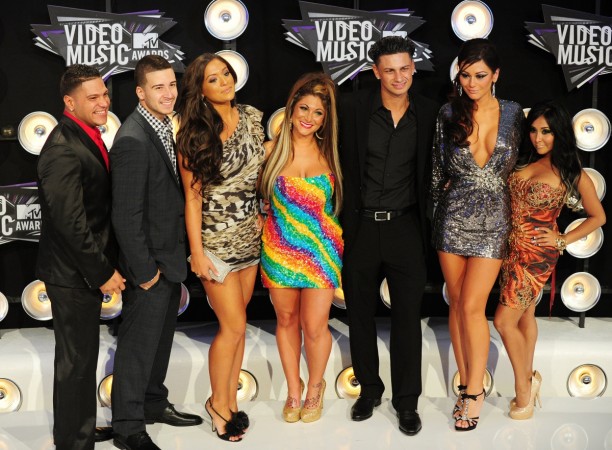 Later on, however, Deadline reported that the new series will showcase every member of the old cast except Sammi "Sweetheart" Giancola.
While fans cannot wait to observe the age old antics of The Situation, JWoww, Ronnie, Pauly D, Snooki, Vinny, and Deena, they are equally bummed about Sammi sitting this one out.
And if you're wondering why Sammi choose to not venture into the house once again, sources reveal it's because she doesn't want to be around her on-and-off boyfriend throughout the duration of the show, Ronnie Ortiz-Magro.
"Everyone was invited to come on the show but Sammi was the only one who didn't want to. A big reason for that was because she didn't want to be around Ronnie," a source told Us Weekly. "She has been enjoying her life off TV and didn't want to change that."
Sammi and Ronnie were probably one of the most tumultuous couples of reality TV and a major reason for the show gathering such huge viewership. There was always some drama going on between the two, until they finally called it quits in 2014.
But they weren't the only dramatic ones as Mike "The Situation" was known for his temper and tantrums, and Snooki was just – well, Snooki. Even though they are all in their 30s and some have even embarked upon parenthood, fans are still upset about Sammi not returning.
"Rahn Stahp" and "I always had balls, honey" are my two fav Jersey Shore lines ever, so without Sammi what's the point?

— Greg Bennett (@GreggyBennett) November 28, 2017
Really don't know who Sammi thinks she is not doing this Jersey Shore reunion series!!!!!!! Bitch we defended u when Ron was cheating, we cried with u, and now u played us

— K Murph (@kaitmurphyyy) November 28, 2017
I don't know what this says about me, but I've never scrolled through a Twitter story with more anger and vigor than the one about Sammi not being on the Jersey Shore revival season.

— Pod Van Dam (@PodVanDam) November 29, 2017
While MTV is yet to announce an official release date, The Family Vacation reunion is set to arrive sometime in 2018.