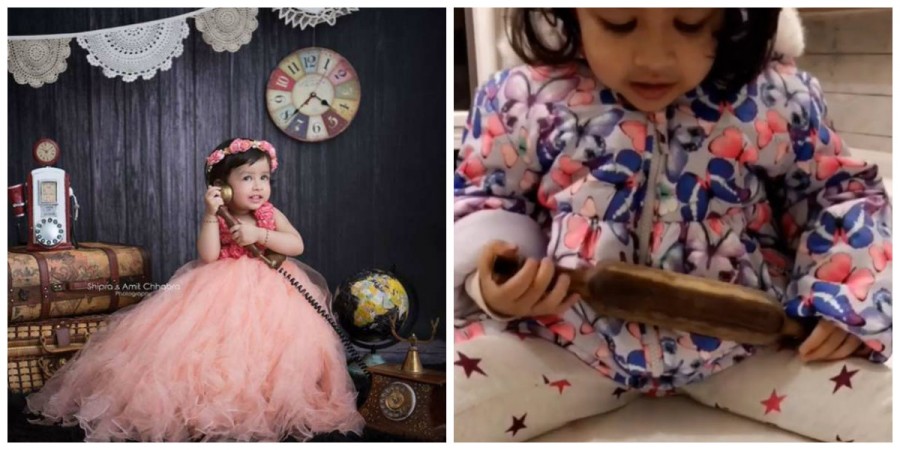 MS Dhoni's daughter is an internet sensation already! After impressing us with a Malayalam song recently, Ziva is now making rotis. A singer and a chef in making – what do you say?
Check out this video that has crossed a million views on social media already.
Ziva was recently in headlines as the Malayalam song she sang became so popular that the Ambalappuzha Sri Krishna Temple in Alapuzha district invited her to be the special guest for their Krishna festival on January 14.
She also left everyone in splits when Sakshi shared a small video of Ziva pouting.
The little kid was also seen offering water at the end of the Celebrity Clasico football game between Virat Kohli's All Heart FC side and Abhishek Bachchan's All Stars FC.
MS Dhoni in an interview shared what feels as a father: "When she was born, I was not here. In fact, the first time I saw her was a couple of months (later) and after that she was with us through the whole of IPL. Then it was again, very on and off. But nowadays, I'm getting to spend a bit more time with her and I'm enjoying that part, because children learn something every day and forget something — it's always fun."
"You know, the first willing hug from my daughter's side came only in the last 15 days! I'm enjoying that and it's actually a special moment — now she recognises me, and tries to interact with me. But since she's spent way more time with her mom, she often calls me 'mama' instead of 'papa'! But I've somehow learnt to make my peace with that," he had added.