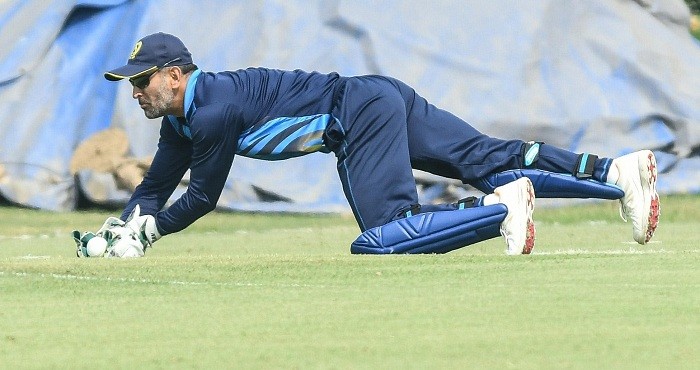 Update: MS Dhoni's decision to file an FIR, after his phones were stolen, seems to have worked wonders as all his three handsets were recovered on Sunday.
"It was an error of judgement on part of the person who took the phones. He and a couple of other staff had entered the cricketer's room to sanitise it. He took away the phones without knowing their ownership. When the police contacted him, he accepted and handed over the devices to us," NDTV quoted a police official as saying.
Original story: MS Dhoni has made news for his off-field acts during the Vijay Hazare Trophy. Be it his train ride or his decision to avoid a plush hotel, the former Indian captain has been in the thick of action of late. Later, Dhoni and his Jharkhand teammates had a lucky escape when a fire broke out in the Welcome Hotel in Dwarka, where the contingent was staying.
Read: MS Dhoni's fan breaches security for former India captain's autograph, touches his idol's feet
Though none of the players were injured during the incident, Dhoni has reportedly filed a complaint, stating his three mobiles phones were stolen from the hotel, reported Indian Express. Delhi Police have registered a First Investigation Report ( FIR) on the same.
The fire broke out on Friday early morning and the players had to flee the hotel.
Following the fire, Vijay Hazare Trophy semifinal match between Jharkhand and Bengal had to be postponed to Saturday.
However, things did not go according to plan for Jharkhand against Bengal. Despite a 63-ball 70, Dhoni could not help his team cross the finishing line as Bengal won the match by 41 runs in Delhi.
Bengal have progressed into the finals and will face Tamil Nadu in the final.
However, it's only fair to spare a thought for Jharkhand–brilliantly led by Dhoni– for their inspired performance in the Vijay Hazare Trophy.